UM Inpatient Review Nurse, South San Francisco, CA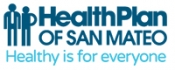 View the Website
Health Plan of San Mateo
Nurse
South San Francisco, CA
April 24, 2019
UM INPATIENT REVIEW NURSE
The Health Plan of San Mateo (HPSM), a managed care health plan, seeks a full time UM Inpatient Review Nurse to ensure that, initial and concurrent reviews for all inpatient admissions are completed within specified timeframes using evidence based criteria for medical appropriateness to support the admission level. Coordinate clinical needs across the continuum of care by contacting and establishing links with physicians and other providers and community resources.
The essential duties and responsibilities will include the following:
Responsible for the proactive management of acutely and chronically ill members, with the objective of improving quality outcomes and decreasing utilization costs.
Beginning with the day of admission, work collaboratively with facility partners to evaluate and provide feedback to admitting physicians and discharge planning staff regarding a member's anticipated discharge plans and coordination of covered services.
Coordinate an interdisciplinary approach to support continuity of care. Provide utilization management, transfer coordination, discharge planning, and issuance of all appropriate authorizations for covered services as needed for members.
Works in collaboration with Care Transitions Unit to help move members out of the in-patient setting to the post-acute care setting, when appropriate.
Complete all required documentation and telephonic member follow-up within specified computer systems and within the required timeframes.
Responsible for the early identification and assessment of members for potential inclusion in a comprehensive case management program. Refer members for Case Management accordingly.
Reconcile daily hospital census reports and face sheets against authorizations.
Perform other duties as assigned.
Requirements
Education and Experience: Associate or Bachelor's degree in nursing. Two (2) years clinical nursing experience.
License: Valid California license as a Registered Nurse or LVN.
Certification: Certification as Certified Case Manager (CCM) preferred.
Knowledge of: Personal computers and proficiency in Microsoft Office Suite applications, including Outlook, Word, Excel, Access and PowerPoint. Case management principles and practices. Managed Care processes, including use of Milliman Care guidelines or InterQual. Working knowledge of all relevant federal, state, local and regulatory requirements. Community resources.
Ability to: Work cooperatively with others. Work as part of a team and support team decisions. Adapt to changes in requirements/priorities for daily and specialized tasks. Work efficiently with people in varying positions. Work independently, with limited supervision; problem solve independently. Provide excellent customer service. Effectively communicate both verbally and in writing.
Compensation and Benefits
Starting Compensation Range: - Depending on Experience
Benefits Information: Excellent benefits package offered, including HPSM paid premiums for employee's Medical, Dental and Vision coverage. Employee pays a small portion of the dependent premiums (5%) for medical and dental benefits. Additional HPSM benefits include fully paid life, AD&D, and LTD insurance; retirement plan (HPSM contributes equivalent of 10% of annual compensation); holiday and vacation pay; tuition reimbursement plan; onsite fitness center and more.
How to Apply
Application Process: To apply, submit a resume and cover letter with salary expectations to: Health Plan of San Mateo, Human Resources Department, 801 Gateway Blvd., Suite 100, South San Francisco, CA 94080 or via email: careers@hpsm.org or via fax: (650) 616-8039. File by: Continuous until filled. The Health Plan of San Mateo is proud to be an Equal Opportunity Employer and encourages minority candidates of all backgrounds to apply.
Submissions without a Cover Letter and Salary Expectations may not be considered.
See above
See above
See above