Patient Care Technician - CCU & Med/Surg, Ellensburg, WA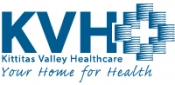 View the Website
Kittitas Valley Healthcare
Professional
Ellensburg, WA
April 29, 2019
Patient Care Technician - CCU & Med/Surg - Full Time
603 S Chestnut St, Ellensburg, WA 98926, USA
Full-time
Company Description
Who is KVH...
KVH is an integrated healthcare delivery system that includes 24-hour emergency care, inpatient, and outpatient hospital services through KVH Hospital. Clinics include family medicine, internal medicine, orthopedics, general surgery, women's health, pediatrics, workplace health and urgent care. Specialty services provide home health and hospice, physical, speech and occupational therapies, and a geriatric nurse practitioner program.
Job Description
The Patient Care Technician, after a supervised orientation, is responsible to a RN and/or another licensed professional. He/she delivers patient care within their scope of practice, in addition to routine certified nursing assistant and/or unit secretary duties, is trained to do basic rhythm interpretation, to use specialty equipment, and to assist in procedures. The Patient Care Technician delivers care within their scope of practice under the direction of an RN and/or another licensed professional.
Qualifications
What is required...
Basic Nursing Assistant class; current Washington State NAC license
Current CPR card (maintenance required)
Basic Cardiac Rhythm Interpretation Training (must attend training within 6 months of hire)
What is preferred...
Six months experience as an NAC
Additional Information
Wage: Wage range starts at $15.13/hour; actual starting wage will depend on years' of applicable experience. This position is also
FTE: .60 = 24 hours/week in CCU and .30 = 12 hours/week in Med/Surg
Benefits: This position is eligible for benefits.
See above
See above
See above