Public Health Social Worker, Bisbee, AZ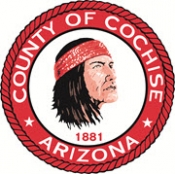 View the Website
Cochise County
Social Worker
Bisbee, AZ
May 1, 2019
Public Health Social Worker (Amended)
Salary $26.68 - $60.10 Hourly
Location Bisbee, AZ
Job Type C Temporary, Full Time
Department Cochise Health & Social Services
Job Number 120118
DESCRIPTION
PUBLIC HEALTH SOCIAL WORKER (Amended)
Previous applicants need not reapply THIS IS A TEMPORARY STATUS, FULL TIME POSITION, EXEMPT FROM THE
FAIR LABOR STANDARDS ACT, NOT COVERED BY COUNTY MERIT RULES,
AND IS GRANT FUNDED THROUGH AUGUST 31, 2019
May Consider Underfilling if there are no Qualified Applicants for Public Health Social Worker
Cochise Health & Social Services, Bisbee
ANNOUNCEMENT #120118
OPENS: Friday, December 7, 2018
AMENDED: March 20, 2019
CLOSES: Open Until Filled (may close at any time without prior notice)
SALARY: $40.86 per hour (prorated from $85,000 annually) with NO BENEFITS
Typical Duties
(Illustrative Only) Performs as counselor; conducts evaluation interviews; develops, coordinates, and evaluates rehabilitation programs for within facility treatment and also for transitioning through release; conducts psychometric procedures; establishes appointments for the inmates; provides educational support by developing and implementing orientation and training for patients, medical staff, detention staff, and the community; conducts formal and informal trainings; provides instruction to include interviewing, communications, decision-making, problem-solving, and behavioral dynamics; maintains documents; provides medical records to community medical provider.
Minimum Qualifications
Master's degree in Social Work or a related field from a Council on Social Work Education (CSWE) accredited university or college; current Licensed Clinical Social Worker (LCSW) or Licensed Professional Counselor (LPC) certification from the state of Arizona; two (2) years of post-license clinical experience, including psychometric evaluation; must possess and maintain a valid Arizona driver's license.
SPECIAL REQUIREMENTS: This position requires successful completion of polygraph and psychological examination and successful completion of a background investigation.
PREFERENCE: Preference may be given to candidates with experience in substance abuse and/or prison environment.
Knowledge, Skills & Abilities
Thorough knowledge of:
the principles and practices of counseling;
the principles and practices of transitional care programs.
Considerable knowledge of:
the principles and practices of research;
the principles and practices of rehabilitation.
the principles and practices of addiction treatment;
the principles and practices of medication assisted therapies;
the community-based continuum of care.
Considerable skill in:
gathering, analyzing, and evaluating data;
psychometric testing;
interpreting and explaining policies and procedures.
Ability to:
establish and maintain effective working relationships with employees, other agencies and the public;
follow written and verbal instruction;
communicate effectively, both verbally and in writing;
prepare written findings and diagnoses in a detailed, clear and precise manner;
prepare treatment plans that incorporate psychological theory, counseling techniques, and goals needed to restore patients to their normal social environment;
adapt to changing program requirement and inmate needs to develop new methods, approaches and/or procedures;
locate and coordinate closely with other area resources, such as: health care professionals; pharmacist services; rehabilitation facilities, support and outreach; legal services; and other support as is appropriate.
HOW TO APPLY
You may apply on-line through our website (www.cochise.az.gov) or www.governmentjobs.com/careers/cochise. Applications must be submitted no later than 5 p.m. on the closing date of the announcement in order to be considered. Resumes will not be accepted in lieu of a completed application. The applicant must clearly demonstrate on the application that they meet the minimum qualifications for the position.
Cochise County is an Equal Opportunity Employer
Agency Cochise County
Address Cochise County 1415 Melody Lane, Building F, (Arizona Superior Court, Cochise Co. P.O. Box 204), Bisbee, Arizona, 85603
Phone County: (520) 432-9700
Courts: (520) 432-8503
Website http://www.cochise.az.gov
See above
See above
See above