Public Health Dietitian, Sierra Vista, AZ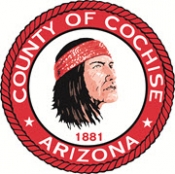 View the Website
Cochise County
Dietitian
Sierra Vista, AZ
May 1, 2019
Public Health Dietitian
Salary $41,000.00 - $82,000.00 Annually
Location Sierra Vista, AZ
Job Type A Regular, Full Time
Department Cochise Health & Social Services
Job Number 020119
PUBLIC HEALTH DIETITIAN
Health & Social Services, Sierra Vista
This Position Is Grant-Funded and Is Exempt Under The Fair Labor Standards Act
ANNOUNCEMENT #20119
OPENS: Sunday, February 10, 2019
CLOSES: Open Until Filled (may close at any time without prior notice)
SALARY: $41,000 - $82,000 (anticipated hiring salary $50,000) annually, plus a competitive benefits package
Typical Duties
(Illustrative Only) Plans, directs, evaluates and delivers the public health/nutrition services; participates in developing and implementing the program's quality assurance system; compiles, analyzes, and reports regional health and nutritional data to monitor staff productivity and quality of care; adapts state, county, and division policies, protocols, standards and guidelines to ever changing situations; assesses nutrition status of clients in accordance with established standards; educates and counsels clients and families on nutritional issues, individually and in groups; evaluates and adapts nutrition assessment and education materials, programs for use with staff, clients, and the public and provides in-service education programs to address those needs; assists with special projects; performs related duties as required. May supervise, plan, assign, direct and evaluate the performance of staff if performing position at a supervisory level.
Minimum Qualifications
Bachelor's degree in nutrition (community nutrition, public health nutrition, or nutrition science) or a related field and must be currently registered as an American Dietetic Association (ADA), Registered Dietitian. One (1) year of supervisory experience if performing position at a supervisory level. Maintain a valid Arizona driver's license if position duties require.
PREFERENCE: Preference may be given to applicants who: are bilingual in English and Spanish, in speaking, writing and reading; and/or have experience in nutrition education, teaching, and/or working with children.
Knowledge, Skills & Abilities
Broad knowledge of:
principles, theories and practices of public health and therapeutic nutrition throughout the life cycle;
health care ethics, case coordination and care coordination;
public health nutrition demonstrated by the ability to cope with unprecedented problems by extending accepted methods or developing new methods;
education principles and methods.
Specialized knowledge of:
organization of health and nutrition services;
interventions with specialized knowledge of the federal, state, and county legislation related to public health/nutrition services, standards of practice for nutrition care, and fair labor practices;
conducting needs assessments and the ability to translate assessment data into a plan for program services;
principles of personnel management and supervision (if performing position at a supervisory level).
Considerable knowledge of:
principles of adult learning and human behavior;
working with interdisciplinary health care team;
current scientific information regarding nutrition, diet, and health;
analyzing and evaluating technical nutrition/health data accurately;
presenting nutrition/health information to the public using various forms of communication;
using the consultation process both as consultant and consultee;
relevant medical terminology;
documenting nutrition assessment, care plan, and follow-up in client's record;
various educational, cultural, socioeconomic, and religious influences on dietary behavior.
Considerable skill in:
using behavior modification techniques;
determining nutritional needs using nutritional assessment by; interviewing, problem diagnosis, case management, care coordination, and evaluation;
interactive counseling and motivational interviewing;
recruiting, orienting, training, and evaluating personnel, assigning staff, and assuring staff productivity and accountability;
using behavior modification techniques.
Ability to:
establish and maintain effective working relationships with employees, other agencies, and the public;
follow written and verbal instruction;
communicate effectively verbally and in writing;
maintain client confidentiality and program integrity.
HOW TO APPLY
You may apply on-line through our website (www.cochise.az.gov) or www.governmentjobs.com/careers/cochise. Applications must be received no later than 5 p.m. Arizona Time on the closing date of the announcement in order to be considered. Resumes will not be accepted in lieu of a completed application. The applicants must clearly demonstrate on the application form that they meet the minimum qualifications for the position.
Cochise County is an Equal Opportunity Employer
Agency Cochise County
Address Cochise County 1415 Melody Lane, Building F, (Arizona Superior Court, Cochise Co. P.O. Box 204), Bisbee, Arizona, 85603
Phone
County: (520) 432-9700
Courts: (520) 432-8503
Website
http://www.cochise.az.gov
See above
See above
See above