Hospital Administrator/Chief Executive Officer, Montpelier, ID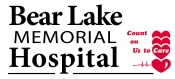 View the Website
Bear Lake Memorial Hospital
CEO/Administrator
Montpelier, ID
May 1, 2019
Hospital Administrator/Chief Executive Officer
Count On Us To Care
Reports to: Board of Trustees
Experience: A minimum of seven years' experience in business management, personnel practices, and coordination of administrative functions is desirable. It is preferable that experience includes working in a healthcare related field.
Desired Education: A Bachelor's degree is required with a strong preference for a Master's Degree in healthcare administration, business administration, clinical specialty or related field. Must have Idaho Nursing Home Administration license or willingness to obtain.
SUMMARY:
The Hospital Administrator/CEO will render full-time, professional services to Bear Lake Memorial Hospital including all related organizations (the 'Hospital'). The CEO will conduct, supervise, manage and administer the day-to-day operations of the hospital and its affiliated businesses in order to achieve the Vision and Mission approved by the Hospital Board. The CEO will faithfully and actively execute all required duties expected of the position as Administrator/CEO and all duties in accordance of the Hospital's governing laws, regulations, employment contracts and any bylaws and/or policies of the Board of Directors. The CEO/Administrator will work closely with the Hospital Board in the implementation of strategic goals and objectives. The CEO/Administrator will model, promote and ensure that the Hospital's Mission, Vision and Values are represented and evident in the implementation of health care at Bear Lake Memorial Hospital.
In the absence of oral or written direction or written policies of the Board, the Administrator shall be expected to exercise reasonable judgement in management activities. The Administrator shall specifically have responsibility and commensurate authority, subject to the direction of the Board, for the following duties and responsibilities.
Essential Duties and Responsibilities include, but are not limited to:
Planning

Participate with the Board in charting the course the hospital is to take in response to meeting the needs of the community.
Evaluate the effects of external forces on the hospital.
Inform board members of current trends, issues, problems and activities in health care.
Inform board of community health needs and the hospital in order to facilitate policy making.
Recommend hospital policy, positions concerning legislation, government administrative policies and other matters of public policy.
Update and continue long range plans.
Recommend long range plans that support the hospital's general objective.

Human Resources

Ensure the attainment of hospital objectives through the selection, education, development, motivation and evaluation of hospital personnel.
Specify personnel accountabilities.
Evaluate performance regularly.
Establish appropriate departmentalization and delegation.
Lead in educational programs and participate as teacher and preceptor. Ensure that educational programs are accredited.
Help prevent occupational mishaps.
Promote high morale.

Quality Healthcare Services

Monitor the adequacy of the hospital's patient care activities through coordination with the board, medical staff, and nursing in establishing the policies needed to assure acceptable healthcare services.
Assure institutional operating stability by creating a working environment that is satisfactory to the staff and physicians.
Consult with medical, dental and nursing staff concerning the quality of patient care within the hospital
Consult with leaders of medical, dental and nursing staff prior to establishing new policies determining the availability of resources to implement policies.
Serve as the liaison between the board and the hospital medical staff. Represent administration and the board at the medical staff meetings and assure proper communication processes are in place for harmonic relations between the medical staff, board of trustees and administration.
Coordinate efforts of the medical staff, board and management in recruiting and retaining medical staff.
Advocate and implement efforts toward the continuous quality improvements of all hospital systems.

Allocating Financial, Physical and Human Resources

Promote healthcare services that are produced in a cost effective manner endeavoring to employee economies while maintaining an acceptable level of quality.
Assure the sound fiscal operation of the institution including timely, accurate and comprehensive development of an annual operating budget and its implementation.
Develop long range capital equipment forecasts and budget.
Plan for the use of the institution's physical resources.
Arrange contractual relationships with consultants, contractors, architects, etc., on behalf of the board in planning and developing facilities, finances and personnel programs.
Combine organizational resources in such a manner as to maximize the quantity and/or quality of a set of results.

Compliance with Regulation

Ensure compliance with regulations governing hospitals and the rules of accrediting bodies by continually monitoring the organization's service delivery and by initiating changes as required.
Participate as needed in litigation for the hospital.
Review and act upon the reports of authorized inspecting agencies or accrediting bodies and apprise the board as appropriate.

Influences Legislation and Regulations

In coordination with the board, work with legislators, regulatory agencies, and representatives of the field to assure that legislative and regulatory policies promote the health of the community and do not place unmanageable encumbrances upon the hospital. Serves as spokesperson and representative of the hospital and the field of healthcare management to appropriate local, state and national forums.
Support state and national healthcare associations.
Testify before legislative and regulatory bodies.
Solicit board and community support.

Promotion of the Hospital

Encourage the integration of the hospital with the community by using effective communication and public relations programs.
Listen and respond appropriately to the medical staff, employees, and volunteers to improve services and generate community involvement within the hospital.
Speak to community groups concerning health problems and new programs.
Represent the board in the community.
Initiate, develop, and maintain cooperative relationships with the business community and with other hospitals.
Represent the hospital on the Board of Directors of the Public Hospital Cooperative of Southeast Idaho.
Participate in the fund raising efforts of both the Foundation and the Auxiliary.

Leadership

Conceptualize, transmit, and effect a personal vision of health delivery in the community. Through interaction with community leaders and others, increase public understanding of health policy issues, the role of the hospital, and needed directions for change. Is committed to a set of values that serve to motivate others and to advance the hospital's programs and services consistent with the community need, using ethical and equitable methods. Act to avoid crises, but if they occur, manage them decisively and with sensitivity.
Have a clear vision of the future of the hospital and its contribution to the community's well-being.
Communicate this vision effectively and motivate others in the community and in the hospital to effect this vision.

Foster a smoothly functioning, efficient organization through timely and effective resolution of disruptions.
Professional Role Fulfillment

Maintain his/her professional competence by pursuing educational programs that are meaningful and relevant to effective performance.
Abide by a code of ethics which are promulgated by leading hospital trade and professional associations.
Serve as an articulate spokesperson for the healthcare management profession, and work to assure its development.
Engage in educational mentoring programs by providing administrative internships and/or fellowships in the hospital.
Have the ability to work with/for a strong Foundation and Board.
Value and promote education to employees.
Contribute to the vision/culture of 'the most caring hospital.'
Requirements:
To perform this job successfully, the individual must be able to perform each essential duty satisfactorily. He/she must be able to communicate with several key individuals within BLMH. Aside from direct contact with the Hospital Board of Directors, the CEO/Administrator of the Hospital will work with other Managers/Department Heads, as well as Business Information Services, internal and external auditors and consultants.
A Master's degree in Business Management or Healthcare Administration or a related field is strongly recommended. Must have, or willing to obtain, and maintain an Idaho Nursing Home Administration license.
This position will demand extra time and extended working hours. Therefore, the CEO must be a strong leader with excellent interpersonal skills.
A minimum of seven years' experience in financial training is preferred. Additional consideration will be given to individuals that have previous experience working with external public entities and personnel management. Coordination of major administrative functions is also desirable.
Must live in the community (within 20 minutes from Bear Lake Memorial Hospital).
To apply: Please submit your application to the HR Dept., Bear Lake Memorial Hospital, 164 South 5th Street, Montpelier, ID, 83254 or you may fax it to (208) 847-4334. Applications are available at www.blmhospital.com.
For a detailed list of specifications, please contact Trecia Sparks at 208-847-4419 or email at trecia.sparks@blmhospital.com
Expiration: Applications will be accepted until May 31, 2019 or until filled.
Bear Lake Memorial Hospital is an equal opportunity employer and all applicants will be given fair consideration based on their academic credentials and applicable work experience.
See above
See above
See above