Site Director, Santa Rosa, CA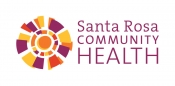 View the Website
Santa Rosa Community Health
Administrator
Santa Rosa, CA
May 3, 2019
Job Announcement:
Site Director
Job Summary: The Site Director is responsible for day to day functions of the Health Center, devoting sufficient time to administrative responsibilities to ensure proper administration and management of the clinics. The Director also has cross enterprise responsibilities and aligns services as part of a system of care to meet the Mission and goals of the Agency. The Site Director is responsible for overseeing quality of service within the clinics, supervising the Managers and other staff as appropriate. The Site Director works in partnership with the Site Medical Director to develop and monitor programs and services that are directly responsible to the needs of our patients and actively participates in the leadership of quality improvement programs. Oversight responsibilities include all non clinical aspects of service delivery. The Site Director also ensures that the clinics conform to all applicable federal, state, and local laws and regulations; acts as liaison with the Department of Health Services on the county and state level and is responsible for reporting any disasters or problems with facilities that prevent or limit clinic operations. The Site Director participates in the agency's Leadership Team.
Specific Tasks/Duties Include:
Supervise and develop non-clinical staff at the assigned sites. Provide leadership for the department including direction, training, performance management and development of all assigned staff in support of the Agency's Mission and goals. Must be familiar with the Collective Bargaining Agreement in the supervision of any union-represented staff. Responsible for timely, accurate submission of timekeeping processes to payroll.
Works closely with site Medical Director and Managers in oversight of provider and support staff recruitment, onboarding and scheduling.
Ensures compliance with all appropriate state, federal, and local laws and regulatory requirements for a 330 funded Community Health Center.
Clearly communicates in a multi-directional manner regarding goals, strategies, and to fulfill all other communication needs.
Works with fiscal staff to ensure accountability for expenses and revenues in alignment with annual budget process.
Works closely with the Residency programs to ensure an outstanding educational experience for residents. (Vista-Santa Rosa Family Medicine Residency) (Lombardi-Family Nurse Practitioner Residency)
Works with Residency staff to ensure that provider/resident schedules meet the goals and objectives of both SRCH and SRFMR.
Develops, documents, and evaluates processes, procedures, and systems to improve the site's efficiency and patient experience.
Collaborates with staff to develop and maintain optimal use of the practice management and EMR system.
Assists with resolution of patient complaints.
Monitors and evaluates data on access, quality and operational systems.
Prepares and submits operations reports for organizational decision support.
Participates in agency's Leadership Team, including agency-wide strategic planning and ongoing collaboration with the team.
Collaborates with agency's other Site Directors on issues of quality and cross facility goals.
Responsible for operational and financial performance of clinical site.
Participate in ongoing training.
Other duties as assigned by COO.
The duties listed above are intended only as illustrations of the various types of work that may be performed. The omission of specific statements of duties does not exclude them from the position if the work is similar, related, or a logical assignment to the position.
Minimum Qualifications:
Education:
Bachelor's degree or Master's level degree preferred, or applicable equivalent experience required.
Experience:
Minimum three years' experience in managing or directing community clinic, large clinical program or equivalent.
Minimum five years direct supervisory experience.
Experience planning, implementing and evaluations programs.
Experience providing direct patient care with related licensure desirable.
Knowledge of regulatory requirements for 330 funded health center preferred.
Fluency in English/Spanish preferred.
Knowledge and Skills:
Knowledge of regulatory requirements for 330 funded health center preferred.
Ability to relate effectively with diverse people and organizations, including patients, employees, providers, residents, residency administration and faculty, and SRCH administration.
Demonstrates knowledge of compliance issues within the community clinic environment.
Demonstrates a willingness to report any incident that is unusual or incompatible with accepted clinic procedures.
Maintains confidentiality of patients at all times by complying with HIPAA policies.
Strong interpersonal skills. Ability to be sensitive with persons of various social, cultural, economic and educational backgrounds.
Proficiency with Microsoft Office applications including Outlook, Word, Excel and PowerPoint.
Strong organizational skills with ability to prioritize projects, work relatively independently, manage multiple tasks, and meet deadlines.
Strong written and verbal communication skills.
Ability to work independently and as part of a team.
Good judgment, problem solving and decision-making skills.
Physical Requirements:
While performing the duties of this job, this position is frequently required to do the following:
Use standard office equipment and access, input, and retrieve information from a computer. Use computer keyboard with manual and finger dexterity and wrist-finger speed sufficient to perform repetitive actions efficiently for extended periods of time.
Communicate effectively in person or via telephone in a manner which can be understood by those with whom the person is speaking, including a diverse population.
Give and follow verbal and written instructions with attention to detail and accuracy.
Perform complex mental functions and basic arithmetic functions; interpret complex laws, regulations, and policies; collect, interpret, and/or analyze complex data and information.
Vision: see details of objects at close range.
Coordinate multiple tasks simultaneously.
Reach forward, up, down, and to the side.
Sit or stand for minimum periods of one hour at a time and come and go from the work area repeatedly throughout the day.
Lift up to 20 pounds.
Travel to other office and community locations.
TO APPLY: Submit your resume to Shannon Young in the Human Resources Department by email to shannony@srhealth.org or by fax to 707-387-3126. Please reference Site Director in the subject line or fax cover sheet.
See above
See above
See above