Compliance and Integrity Specialist, Seattle, WA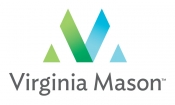 View the Website
Virginia Mason Medical Center
Professional
Seattle, WA
May 3, 2019
Compliance and Integrity Specialist
Professional (non clinical) | Fulltime - Regular | Seattle, WA, US | 40 hours per week
Job Number: 190362
Department: Corporate Integrity
Hours: 8:00 AM - 5:00 PM
Just as Virginia Mason is dedicated to improving the lives of our patients and our community, we are equally dedicated to your professional and personal success. With a wide range of perks that includes comprehensive compensation and benefits, continuing education and support, you will find that an opportunity with Virginia Mason will provide you with the professional challenges you are looking for.
We are an internationally recognized leader in the continuous improvement of health care located in downtown Seattle, one of the most livable cities in the country. With an extensive list of awards and distinctions that includes our recognition as Top Hospital of the Decade by The Leapfrog Group, Virginia Mason offers you the opportunity to partner with exceptionally talented peers at every level.
The Compliance & Integrity Specialist will be actively engaged with the management and promotion of the Integrity program. Participating in the design and execution of annual work plans. Conducting investigations to develop and track necessary corrective action and monitoring activities. Develops and conducts Integrity policy, procedure, training and education. And serves as a subject matter expert on compliance related matters.
Essential responsibilities: Include but are not limited to the following:
Must have strong organizational, verbal and written communication, group facilitation and interpersonal skills combined with proficient proofreading, spelling and grammar skills.
Must have excellent investigative and problem solving abilities.
Supports and attends as necessary the various Integrity committees.
Acts as key liaison with senior management; maintains a high level of knowledge of the processes, systems, and controls; and promotes the sharing of best practices across the organization.
Qualifications:
Bachelor's degree in Healthcare related field and 3+ years' experience.
In lieu of a Bachelor's degree in a Healthcare related field other professional certification may be accepted such as a Certification in Health Care Compliance (CHC).
Preferred: Master's Degree in Healthcare related field and 5+ years in compliance auditing, operational, or consulting experience.
Join us, and find out how many ways Virginia Mason offers you the chance to focus on what really matters -our patients.
We are an equal opportunity/affirmative action employer.
See above
See above
See above