Documentation Coding Consultant, Seattle, WA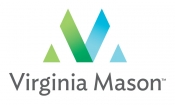 View the Website
Virginia Mason Medical Center
Professional
Seattle, WA
May 3, 2019
Documentation Coding Consultant
Administrative Support | Fulltime - Regular | Seattle, WA, US | 40 hours per week
Job Number: 190202
Department: Prof Documentation & Coding Analysis
Hours: 8:00 am - 4:30 pm
Located in Seattle, WA, Virginia Mason is an internationally recognized leader in the continuous improvement of health care. With an extensive list of awards and distinctions that includes our recognition as Top Hospital of the Decade by The Leapfrog Group, Virginia Mason offers you the opportunity to partner with exceptionally talented peers at every level.
You will contribute to the strength of our Team Medicine approach to collaborative medicine and benefit from the changes enacted through our Virginia Mason Production System, a model that has transformed health care by providing patients with easier access to care, reducing errors, and continuously innovating patient safety and quality that has been adopted by other organizations here and abroad. Join us, and find out how many ways Virginia Mason offers you the chance to focus on what really matters - our patients.
This exciting position involves pairing coding knowledge/expertise with aptitude for creating and maintaining relationships with various areas of the organization. You will be responsible for designing, implementing, and managing ongoing organizational monitoring activities and educational programs in order to ensure proper reimbursement and compliance with all regulatory statutes. Potential opportunity to work from home two days per week.
Key Responsibilities Include:
Develops and maintains effective relationship with assigned clinical sections; including but not limited to the section's providers, support staff and leadership
Works in a consultative capacity in performing audits and providing feedback and education, in accordance with the protocol set by the department and Corporate Integrity.
Performs annual professional services review for each provider in assigned clinical section, including creating and delivering education/feedback based on the review results.
Plans, writes, develops and conducts on-going training regarding professional services and risk adjustment revenue and reimbursement.
Interprets changes in the external regulatory environment and modifies Virginia Mason policies accordingly. Keeps current on regulatory and coding issues.
Leads or assists in developing educational programs for physicians. Acts as a liaison between physicians, administrative staff, patient financial services, other coding staff, and ancillary staff to resolve issues involving coding, billing, and documentation requirements and procedures.
Responds to inquiries relating to CPT and diagnosis coding. Develops and keeps current all coding tools.
Oversees medical record documentation to ensure that services provided are accurate; monitors electronic record regulations assuring compliance and record integrity providing support as necessary.
Involvement, as an advisor / consultant, in organization-wide initiatives helping to interpret documentation and coding guidelines while providing feedback on how to maintain compliance while enacting the initiative.
Qualifications:
Bachelor's degree or equivalent plus training and education as a Certified Professional Coder (CPC) or Certified Coding Specialist - Physician based (CCS-P).
This position also requires 1 year of CPT and diagnosis coding experience in a healthcare provider or a third party payer.
Demonstrated interpersonal, organizational, analytical, and problem-solving skills; ability to interact tactfully yet assertively with physicians and other professional staff; strong presentation skills and comfort in settings ranging from one-on-one communications to large groups; and good written and verbal communication skills.
Preferred:
Five years of CPT and diagnosis coding experience in a healthcare provider or a third party payer and 3 years of experience as an instructor/trainer.
Clinical knowledge and exposure to risk adjustment coding.
Just as Virginia Mason is dedicated to improving the lives of our patients and our community, we are equally dedicated to your professional and personal success. With a wide range of perks that includes comprehensive compensation and benefits, continuing education and support, and the opportunity to live in one of the most livable cities in the country, you will find that an opportunity with Team Medicine is one worth taking.
We are an equal opportunity/affirmative action employer.
See above
See above
See above