Supervisor, Documentation & Coding (Inpatient), Seattle, WA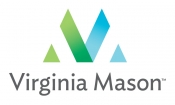 View the Website
Virginia Mason Medical Center
Supervisor
Seattle, WA
May 3, 2019
Supervisor, Documentation & Coding (Inpatient)
Management | Fulltime - Regular | Seattle, WA, US | 40 hours per week
Job Number: 190768
Department: Clinical Coding & Documentation
Hours: 8 am - 5 pm
With numerous awards and distinctions, including our recognition as Top Hospital of the Decade by The Leapfrog Group, Virginia Mason has transformed health care through our innovations in patient safety and our ability to provide patients in our community with easier access to our high-quality care. Consisting of a 336-bed hospital in Seattle, WA, and an extensive network of primary and specialty care clinics throughout the Puget Sound region, joining Virginia Mason is an exceptional opportunity to partner with nationally recognized physicians and peers, and an organization recognized as the benchmark for health care.
This position supervises daily operations for 1 Documentation and Coding. Ensures optional daily work flow and allocation of resources to meet demand for services with available staff. Assists in developing and maintaining departmental policies and procedures to support administrative and legal requirements for coding operations. Position acts as a liaison to clinical operations and providers as it relates to coding, compliance, education and audits.
Qualifications:
Bachelor's Degree and at least one of the following RHIT, RHIA,CSS,CPC or CCS-P certification.
A minimum of two years' experience in coding operations.
Demonstrated ability to prioritize the demands of daily operations and organize resources.
Excellent verbal and written communication skills, and ability to manage a diverse staff model.
Working knowledge of functional relationships between organizational departments in an integrated healthcare system.
Working knowledge of Electronic Health Records (EHR), electronic health systems and applications used to capture, maintain and utilize Patient Health Information.
Working knowledge of Word, Excel, and PowerPoint.
Working knowledge of coding rules and regulations.
Preferred:
3 years inpatient/facility coding experience.
Prior supervisory experience in an integrated health system.
Knowledge and/or training of lean management principles in a healthcare setting.
Experience with coding compliance monitoring software and/or programs.
Just as Virginia Mason is dedicated to improving the lives of our patients and our community, we are equally dedicated to your professional and personal success. With a wide range of perks that includes comprehensive compensation and benefits, continuing education and support, and the opportunity to live in one of the most livable cities in the country, you will find that an opportunity with Virginia Mason is one worth taking.
We are an equal opportunity/affirmative action employer.
See above
See above
See above