Clinical Data Specialist, Seattle, WA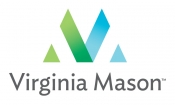 View the Website
Virginia Mason Medical Center
Professional
Seattle, WA
May 3, 2019
Clinical Data Specialist
Professional (non clinical) | Fulltime - Regular | Seattle, WA, US | 40 hours per week
Job Number: 191002
Department: Prof Documentation & Coding Analysis
Hours: 8 am - 5 pm
With numerous awards and distinctions, including our recognition as Top Hospital of the Decade by The Leapfrog Group, Virginia Mason has transformed health care through our innovations in patient safety and our ability to provide patients in our community with easier access to our high-quality care. Consisting of a 336-bed hospital in Seattle, WA, and an extensive network of primary and specialty care clinics throughout the Puget Sound region, joining Virginia Mason is an exceptional opportunity to partner with nationally recognized physicians and peers, and an organization recognized as the benchmark for health care.
We are seeking a Clinical Data Specialist to perform a variety of tasks involving chart review and abstraction, as well data programmatically extracted from various clinical, operational, and financial data marts to support reporting needs for regulatory compliance and clinical quality improvement initiatives of the organization.
Responsibilities include:
Collects, analyzes, and submits clinical quality measure data for core measures for Medicare Advantage and Commercial plan HEDIS metrics.
Works with operations to coordinate and improve data collection, and to provide data and analytics support to front-line quality improvement initiatives.
Serves as primary Risk Adjustment/Value Based Quality team point of contact for reporting and tracking user issues with any payer submissions and/or supplemental data files.
Analyzes clinical and operational data, identifies trends, patterns, and profiles, and reports findings.
Works directly with Business Intelligence staff and insurance copies to insure data mapping and validation of data submissions.
Performs a variety of tasks involving manipulation and formatting of data extracted by colleagues from clinical, operational and financial data marts, including creation of charts, graphs and other data visualizations.
Qualifications:
High school diploma or GED required;
A minimum of 5 years of combined experience working in a patient care setting as a medical assistant, pharmacy technician, patient care tech or related position, or in a clinical data capacity is required
Practical understanding of clinical workflows and clinic/hospital operations is required.
Previous experience using Cerner PowerChart or other similar EMR system to access patients' medical records information required.
Intermediate skill level in Excel required (vlookups, graphs and charts, pivot tables, etc.)
Skill in entering data using web-based forms, and navigating online databases required.
Preferred:
BS/BA degree is preferred
Previous experience in clinical/patient care capacity at Virginia Mason is preferred.
Advanced skill level in Excel is preferred
Basic skill level in writing SQL queries is preferred
Just as Virginia Mason is dedicated to improving the lives of our patients and our community, we are equally dedicated to your professional and personal success. With a wide range of perks that includes comprehensive compensation and benefits, continuing education and support, and the opportunity to live in one of the most livable cities in the country, you will find that an opportunity with Team Medicine is one worth taking.
We are an equal opportunity/affirmative action employer.
See above
See above
See above