Virginia Mason Production System (VMPS) Specialist II, Seattle, WA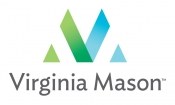 View the Website
Virginia Mason Medical Center
Professional
Seattle, WA
May 3, 2019
Virginia Mason Production System (VMPS) Specialist II
Professional (non clinical) | Fulltime - Regular | Seattle, WA, US | 40 hours per week
Job Number: 190981
Department: Kaizen Promotion Office
Hours: 7:00 AM - 5:00 PM
Virginia Mason Institute is a nonprofit organization with the mission to relentlessly pursue the improvement of patient safety, patient experience, and the quality, cost and delivery of health care - at their training facility in Seattle, Washington and at client sites around the world – the Institute's team of physicians, nurses and other lean experts inspire others to believe that zero defect health care is possible while preparing and guiding health care professionals to dramatically improve the lives of their patients. Virginia Mason Institute is wholly owned by Virginia Mason Medical Center, a renowned leader in the use of lean management methods in health care. Learn more about Virginia Mason Institute on their website, http://www.virginiamasoninstitute.org/.
This job functions as a technical expert for organizational Virginia Mason Production System (VMPS) implementation. Provides expertise in using VMPS for improving the operations of health care. Works in partnership with business units, KPO Leadership, and VMPS staff to develop and apply VMPS methods and ensure adherence to the practices and principles of VMPS/lean thinking. Trains and coaches others, both within KPO and throughout the organization in VMPS principles and workshop leadership. Serves as an organizational resource for VMPS training and facilitation. Facilitates unit based and cross-departmental improvement activity (e.g. target setting, kaizen events, staff idea generation) as directed by KPO leadership and in collaboration with operational teams. Will present, educate, and facilitate at all levels in the organization.
This job will function as a member of a team with existing VMPS Specialists and KPO staff and leaders, and will provide similar duties as other VMPS Specialists but with more independence with mid-level activities (e.g. RPIWs or Innovation Events, influence Directors, departmental kaizen plans, and/or steward organization-wide VMPS initiatives).
1. VALUE STREAM IMPROVEMENT: Works with service line leadership to do the following: Develop and execute kaizen strategies to attain future state goals. Coordinates and conducts baseline assessments of VMPS application (including target sheets, 5S achievement, education and training needs, RPIW implementation, and Standard Work implementation). Facilitates reporting of kaizen and business metrics to KPO and operational leadership. Facilitates improvement events such as RPIWs, visioning sessions, Kaizen Events and Innovation Events. Leads projects and initiatives in the development and application of VMPS methods to achieve VM and unit-based goals.
2. Time RELIABILITY AND EFFECTIVENESS OF VMPS APPLICATION: Ensures adherence to VMPS established standards for activities across the organization, including but not limited to RPIW and Kaizen Events, monitoring daily management and standard work implementation, VMPS tools and methods.
3. VMPS CONSULTING AND COACHING: Serves as a VMPS technical expert and consultant for the organization. Influences change to accelerate the application and effectiveness of VMPS process improvement activities. May serve as faculty for VMPS training in a variety of settings. Promotes a culture of improvement across the organization. Identifies needs for deployment of VMPS-related resources to support area business objectives. Establishes effective partnership and rapport with assigned leaders and teams, serving as a VMPS resource to a range of staff and leaders. Provides effective, objective consulting support and encourages open dialogue with group leadership and staff to resolve issues. Teach and coach VMPS content and modules to all levels of the organization, but primarily targeted at the staff and front-line manager levels across the organization.
4. Steward VMPS priorities/tools/methods to operational implementation (e.g. standard work tools, patient involvement strategies, daily management, daily kaizen). Apply and evaluate emerging VMPS methods on various units. Serves as team member to develop and improve VMPS tools and methods.
5. Independently lead improvement events with a range of complexity, including studying processes, analyzing data, facilitating meetings with leaders and team members to confirm scope, identifying potential barriers, and facilitating team members in idea generation, innovation, and testing and implementation of team ideas.
6. May project manage VMPS-related initiatives, such as the deployment of new organizational VMPS standards or the development of a new VMPS tool/method. Ensure timely and effective execution and effective use of KPO and VM resources.
7. This job focuses on point (process or unit based) and line improvements (cross-functional) and relationships with all levels of staff, clinicians, and leadership to influence sustainable improvement across the organization.
8. Identifies the need for deployment of VMPS resources to support business objective of various teams or business units. Provide technical and adaptive VMPS consulting to achieve business goals.
9. Support development of VMPS tools, methods, and standards to meet business objectives, and works with leaders and teams to ensure the reliable and effective implementation of those methods.
Qualifications:
Bachelor's degree in related/relevant field required.
Minimum of 1 Year of experience applying VMPS or lean/process improvement principles in a variety of settings and levels of increasing complexity
Minimum of 2 years of leadership experience, or equivalent experience facilitating progressively more complex projects/initiatives, influencing change in others outside the scope of direct accountability at different levels in the organization (e.g. staff, leadership, providers), taking initiative and operating independently.
Strong informal leadership skills (influencing change in others), facilitation, interpersonal, team building, project coordination, written/verbal communication, and conflict resolution skills.
Preferred:
2+ years working in a health care environment
3+ years applying VMPS or lean/process improvement principles in work
Completed or In process of completing Advanced VMPS for Leaders Courses, VMPS Certification, or comparable Lean Certification
Previous Teaching/coaching experience
Just as Virginia Mason is dedicated to improving the lives of our patients and our community, we are equally dedicated to your professional and personal success. With a wide range of perks that includes comprehensive compensation and benefits, continuing education and support, and the opportunity to live in one of the most livable cities in the country, you will find that an opportunity with Team Medicine is one worth taking.
We are an equal opportunity/affirmative action employer
See above
See above
See above