Risk Manager, Seattle, WA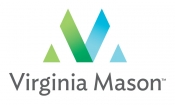 View the Website
Virginia Mason Medical Center
Professional
Seattle, WA
May 3, 2019
Risk Manager
Professional (non clinical) | Fulltime - Regular | Seattle, WA, US | 40 hours per week
Job Number: 190910
Department: Risk Management
Hours: Days - variable
Located in Seattle, WA, Virginia Mason is an internationally recognized leader in the continuous improvement of health care. With an extensive list of awards and distinctions that includes our recognition as Top Hospital of the Decade by The Leapfrog Group, Virginia Mason offers you the opportunity to partner with exceptionally talented peers at every level.
You will contribute to the strength of our Team Medicine approach to collaborative medicine and benefit from the changes enacted through our Virginia Mason Production System, a model that has transformed health care by providing patients with easier access to care, reducing errors, and continuously innovating patient safety and quality that has been adopted by other organizations here and abroad. Join us, and find out how many ways Virginia Mason offers you the chance to focus on what really matters…our patients.
Responsible for day-to-day risk management activities throughout the Virginia Mason Health System, comprised of the Health System and its affiliates, Virginia Mason Medical Center and its subsidiaries / affiliates (Virginia Mason Institute, Health Resources Services, and National Purchasing Partners), Benaroya Research Institute, and Yakima Valley Memorial Hospital Association and its subsidiaries. Develops and manages essential functions of the risk management program including risk financing, insurance coverage, risk assessments, and educational initiatives. Under the direction of the Director of Quality and Safety, participates in the planning, organization, direction and coordination of various functions, operations and activities pertaining to the risk management program.
Qualifications:
Bachelor's Degree in health care administration, business, administration, public health administration, finance, health science or equivalent work experience required.
This position requires a high-degree of understanding, knowledge and experience of a risk management program within a health system. This knowledge may include, but is not limited to, evaluation of exposures and risk and how to mitigate or transfer risk, education of risk to organization, contract review, procurement of insurance coverage and risk financing, and management of a self-insured professional liability program.
Familiar with federal and state regulatory requirements in healthcare, management of medical malpractice claims management and interfacing with defense legal counsel.
3+ years experience working in insurance, claims or risk management; program management.
Excellent written and verbal communications skills, including negotiation experience; strong conflict and relationship management, and team building skills; and strong program management skills are all required.
Ability to adapt to change quickly and positively. Orientation towards continuous improvement, innovation and process redesign.
Preferred:
A strong clinical background, such as in nursing, and an understanding of patient care standards/practices, including regulatory requirements, are preferred in order to review clinical documentation for standard of care, facilitation of risk control, loss mitigation, and claims management.
Master's Degree in nursing, health care administration, or public health.
Professional certification as a Certified Professional in Healthcare Risk Management (CPHRM) and/or Risk Manager designation preferred.
Just as Virginia Mason is dedicated to improving the lives of our patients and our community, we are equally dedicated to your professional and personal success. With a wide range of perks that includes comprehensive compensation and benefits, continuing education and support, and the opportunity to live in one of the country's most livable cities, you will find that an opportunity with Team Medicine is one worth taking.
We are an equal opportunity/affirmative action employer.
See above
See above
See above