Executive Director, Oakland, CA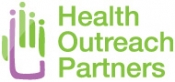 View the Website
Health Outreach Partners
Executive Director
Oakland, CA
May 10, 2019
Organization Overview:
Health Outreach Partners (HOP) is a national, non-profit organization working to improve the quality of life of underserved populations by addressing issues of health care access, health equity, and social justice. Since 1970, HOP has worked with local, regional, and national organizations such as health centers, free clinics, health departments, public hospitals, clinic consortia, and Primary Care Associations to improve community health outreach programs and services. Visit www.outreach-partners.org to learn more.
Position Summary:
Health Outreach Partners is seeking a collaborative and visionary leader with business acumen and non-profit management experience to lead our team of mission-driven training and technical assistance providers. The ED is responsible for overseeing all aspects of the organization to ensure effective and efficient operations. The ED will manage and lead a staff (up to 10) of skilled professionals and will serve as the public face of HOP to funders, partners and other stakeholders.
The ideal candidate will be a results-oriented, collaborative leader who brings out the best in their team. Passionate and committed to HOP's mission and values, the ED will be a creative problem solver who can see the big picture and move the organization toward its shared vision. The successful ED will have a high degree of emotional intelligence, with excellent listening and communication skills. They will be committed to fostering trust with HOP's staff and promoting an organizational culture based mutual respect, accountability, and balance. See https://outreach-partners.org/about-hop/mission/ to learn more about HOP's mission, values, and Theory of Change.
Scope of Work and Reporting:
The Executive Director will be responsible for developing and leading staff in the implementation of a strategic plan to advance HOP's mission and vision. They will identify challenges and opportunities (internally and externally) and propose strategic adjustments to respond. With support from the Executive Coordinator, the ED will oversee HOP's human resources functions and annual organizational audit.
The ED will be responsible for the organization's financial sustainability, creating and executing financial, fundraising, and contingency plans and developing a board approved annual budget. They will develop and maintain relationships with HOP's funders, donors, and strategic partners, and will develop and implement strategic communications and marketing in support of HOP's mission, vision, and strategic plan. They will seek out new opportunities to expand HOP's reach and deepen its impact.
The ED reports directly to HOP's Board of Directors. This position will be based in downtown Oakland, California, near the 19th Street BART station. Approximately 25% travel is required for this position.
HOP is a socially-conscious, progressive office that takes pride in providing quality, effective services to community-based organizations. HOP supports a strong teamwork environment consisting of staff members committed to improving the health and well-being of vulnerable populations, such as farmworkers, individuals experiencing homelessness, rural communities, and immigrant communities. HOP also encourages staff to lead a balanced professional/personal lifestyle.
HOP has a strong commitment to the principles and practices of diversity and inclusiveness throughout the community and encourages applications from candidates with diverse backgrounds.
Compensation Package:
The salary for this position is commensurate with experience and qualifications. In addition, HOP offers a highly competitive benefits package including:
Generous vacation, sick and holiday leave
Health, dental, and life insurance
Employer contribution to retirement plan after year one
Education, Experience Certifications
Minimum 5 years' experience in a senior management role
At least 8 years' experience in nonprofit management
Experience developing and managing organizational budgets
Demonstrated expertise in the health industry
Demonstrated successful fundraising experience
Extensive experience developing strong partnerships with diverse stakeholders and leaders
Demonstrated commitment to social justice and working on behalf of underserved populations
Strong public speaking and writing skills
Experience with program planning and implementation
Strategic thinker, creative, energetic and collaborative leader
Experience launching new programs or initiatives
Master's degree in business, public health, or a similar field preferred
To apply, please send a resume and cover letter to humanresources@outreach-partners.org. The deadline for applications is May 31, 2019. No phone calls, please.
See above
See above
See above