Psychiatric Nurse Practitioner, Portland, OR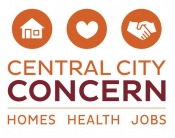 View the Website
Central City Concern
Nurse Practitioner
Portland, OR
May 13, 2019
Psychiatric Nurse Practitioner (Portland)
CCC's Old Town Recovery Center seeks psychiatric nurse practitioner for full-time employment, 5 days per week (1.0 FTE), providing evaluation and treatment of adult outpatients served by integrated mental health/substance use disorders treatment teams.
TITLE: Psychiatric Nurse Practitioner
DEPARTMENT: Old Town Recovery Center
SCHEDULE: Monday-Friday 8:30am-5:00pm
SALARY: $120,000 - $141,000/Annually DOE
Must have: Oregon PMHNP licensure, ANCC certification, DEA registration. Must demonstrate: excellent psychiatric-clinical knowledge and communication skills, including highly collaborative, proactive attitude and approach, as well as commitment to patient-centered, high-quality, and cost-effective team-based integrated healthcare.
Check out the full job description and apply at:
http://www.ccconcern.org/jobs
Central City Concern is an EQUAL OPPORTUNITY EMPLOYER.
See above
See above
See above