Medical Assistant - Dermatology, Santa Barbara, CA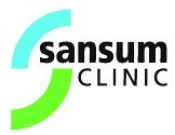 View the Website
Sansum Clinic
Medical Assistant
Santa Barbara, CA
May 13, 2019
About the Company:
Sansum Clinic is the largest independent nonprofit healthcare organization between the Los Angeles Basin and the San Francisco Bay Area. With more than 150 affiliated physicians and 1,000 employees, Sansum Clinic provides the full spectrum of healthcare services, from primary care to more than 30 specialties. Sansum Clinic serves more than 150,000 patients (600,000 visits) annually at our 25+ patient care facilities between Carpinteria and Santa Maria.
GENERAL STATEMENT OF DUTIES: The Dermatology Technician is responsible for assisting physicians with patient care according to the Medical Board of California relating to Medical Assistants. Provides information to patients so they may fully utilize and benefit from Sansum Clinic services.
ESSENTIAL FUNCTIONS AND RESPONSIBILITIES: (This list may not include all of the responsibilities assigned.)
Assisting in the surgical setting (patient prep, prepare the trays/packs, maintain sterile fields, ensure appropriate par-levels for supplies, other tasks as assigned by the surgeon)
Provide scribe support (works directly with provider in exam room with patient to real-time document the encounter, responsible for appropriate and accurate billing of encounter, other administrative tasks as assigned by provider or manager) Assists with office procedures and provides direct patient care.
Obtain and document patient history and vital signs (i.e., height, weight, BP).
Performs a wide range of clerical duties that may include: obtaining test results, tracking labs, documenting information as needed, helping to schedule follow-up appointments, procedures and tests.
Clean exam room tables, chairs, surfaces, blood pressure cuffs, patient care equipment and other equipment as needed. Keep exam rooms stocked with supplies.
May help order and stock educational material and medical supplies.
Organize and maintain nurse's stations and medication rooms as needed.
Occasionally cover for other non-licensed staff as deemed necessary.
Complete special projects as assigned.
Attend staff meetings as required.
Participate in department quality improvement activities, clinical safety, infection control and hazardous materials programs and activities.
Maintains strict confidentiality in compliance with HIPAA.
Exercises discretion and maintains high level of confidentiality.
KNOWLEDGE, ABILITIES, AND SKILLS: Knowledge of clinical policies and procedures. Knowledge of clinical practices and medical terminology. Knowledge of common safety hazards and precautions to establish a safe work environment. Ability to communicate well with patients, families, co-workers, physicians, other members of the healthcare team, etc. Ability to adapt to varied, age-specific and/or specialized groups. Ability to understand use, function, interpret, document, and keep records. Ability to interpret, adapt and apply guidelines and procedures. Ability to react calmly and effectively in emergency situations. Ability to read, write and communicate effectively in English. Ability to organize and prioritize work. Ability to follow oral and written instructions. Ability to reason and make sound judgments. Skill in identifying problems and recommending solutions. Skill in establishing and maintaining effective working relationships with co-workers, management, patients, medical staff, and the public. Skill in accepting constructive criticism and giving suggestions in a professional manner.
EDUCATION, EXPERIENCE AND LICENSURE:
High School diploma or equivalent.
Certification with one of the following agencies required; American Association of Medical Assistants (AMA), American Medical Technologists (AMT), California Certifying Board of Medical Assistants (CMAA), Note: Those who have graduated from a EMT program may also be considered, although the MA program is preferable.
Basic Life Support (BLS) certification required or dually certified in both AHA Advanced Cardiac Life Support and AHA Pediatric Advanced Life Support.
How to Apply:
Please Apply Here
See above
See above
See above