HRIS/HR Analyst or Sr. HRIS/HR Analyst, Port Angeles, WA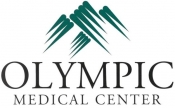 View the Website
Olympic Medical Center
Professional
Port Angeles, WA
May 16, 2019
HRIS/HR Analyst or Senior HRIS/HR Analyst, HR, Port Angeles, 1.0 FTE, Day Shift
JOB SUMMARY:
The HR Business Systems Analyst is responsible for managing, troubleshooting, and optimizing the HR and Payroll modules of the organization's Enterprise Resource Planning system (in coordination with Information Services), including all Employee and Manager Self-Service components. Also supports Payroll application(s) which interface closely with the HR Information System (HRIS). Responsible for compiling reports from HR/Payroll data and maintaining data integrity and security. Also responsible for developing and maintaining the HR presence on SharePoint. This position is tasked with continuous quality improvement efforts related to automating and digitizing current processes, in order to move the organization closer to strategic goals. The HR Business Systems Analyst will also cross-train for other HR functions as requested, in order to provide for back-up coverage and to gain deeper knowledge of internal processes relevant to current or future HRIS projects.
QUALIFICATIONS:
Education
Bachelor's degree in Human Resources, Information Systems, or Business preferred.
Experience
Minimum of two (2) years experience working directly with an HRIS, at a professional level in Human Resources or Information Services (preferably in a healthcare setting).
Licensure/Credentials
Professional in Human Resources (PHR) or Senior Professional in Human Resources (SPHR) preferred.
Union
None.
Olympic Medical Center is an Equal Opportunity Employer that values workplace diversity. All qualified applicants will receive consideration for employment without regard to race, color, religion, sex, national origin, or protected veteran status and will not be discriminated against on the basis of disability. For more information, please visit www.eeoc.gov or click here.
See above
See above
See above