Operations Manager, Laboratory, Port Angeles, WA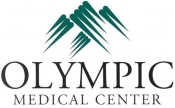 View the Website
Olympic Medical Center
Manager
Port Angeles, WA
May 16, 2019
Operations Manager, Laboratory, 1 FTE, Port Angeles, Day Shift
JOB SUMMARY:
The Laboratory Operations Manager is responsible for the coordination of system-wide laboratory operations including the provision of resources and an environment that facilitates optimal cost efficient patient care delivery. Responsibilities of this position include defining and monitoring the standards of patient care and laboratory practices, ensuring availability and appropriate utilization of needed human and material resources, supporting collaboration between the laboratory, nursing, physicians, and other disciplines to achieve desired patient outcomes from a team oriented perspective. This position requires organization and interpretation of information relating to a wide variety of regulatory standards, policies, procedures, and programs. Work situations are frequently non-routine and require analysis and the use of discretion and good judgment in decision making. Major decisions are subject to the review and approval of the Medical Director and/or Administrative Director of Laboratory Services. This position requires extensive internal and external contacts. Internal contacts are with all levels of staff and management. External contacts include physicians, physician office staff, outside health care providers and organizations, vendors, and management from other health care facilities and agencies.
Schedule: Day Shift, 1.0 FTE Full Time, Port Angeles
QUALIFICATIONS:
Education
Meets CAP Supervisor requirements for high-complexity lab: bachelor's degree in clinical laboratory science, medical technology or chemical, physical or biological science and 1 year training and experience in high-complexity testing; OR associate degree in medical laboratory technology and 2 years laboratory training or experience (or both) in high-complexity testing.
Experience
Minimum five years experience as MT or MLT in good standing. Minimum 4 years direct management experience preferred, with demonstrated increasing responsibilities and development of staff. Management level participation with a minimum of one on site CAP/CLIA inspection and one CAP self-inspection preferred. Demonstrated ability to study, understand, adapt and respond effectively to a constantly changing environment.
Licensure/Credentials
ASCP, AMT, BOR certification or equivalent status.
Union
None.
Olympic Medical Center is an Equal Opportunity Employer that values workplace diversity. All qualified applicants will receive consideration for employment without regard to race, color, religion, sex, national origin, or protected veteran status and will not be discriminated against on the basis of disability. For more information, please visit www.eeoc.gov or click here.
See above
See above
See above