Technical Specialist, Laboratory, Port Angeles, WA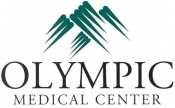 View the Website
Olympic Medical Center
Technical/Professional
Port Angeles, WA
May 16, 2019
Technical Specialist, Laboratory, Port Angeles, 1.0 FTE, Day Shift, Weekends/Hol.
JOB SUMMARY:
Will work within the goals and objectives established by the departmental management team in harmony with the guidelines and policies of the hospital to provide accurate, timely, cost effective, and efficient testing of patient specimen samples. Will demonstrate knowledge of clinical laboratory testing procedures and conduct testing in accordance with the standards of accrediting agencies, ethical practices of the hospital, and prudent practices of safety and infection control. Holds a position of authority in the laboratory and is directly responsible for the technical oversight of his/her designated department.
QUALIFICATIONS:
Education
Bachelor's degree in Medical Technology with ASCP or NCA certification or eligible, or equivalent status preferred.
Experience
Two years of laboratory experience within the scope of the designated department.
Licensure/Credentials
Board registered with one of the national registries associated with laboratory practice (ASCP, NCA, NRCC, AAM, etc.)
Union
UFCW 21 Pro Tech
Olympic Medical Center is an Equal Opportunity Employer that values workplace diversity. All qualified applicants will receive consideration for employment without regard to race, color, religion, sex, national origin, or protected veteran status and will not be discriminated against on the basis of disability. For more information, please visit www.eeoc.gov or click here.
See above
See above
See above