Case Management Social Worker MSW Supervisor, Bakersfield, CA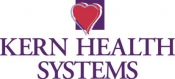 View the Website
Kern Health Systems
Social Worker
Bakersfield, CA
May 30, 2019
Case Management Social Worker MSW Supervisor
We appreciate your interest in our organization and assure you that we are sincerely interested in your qualifications. A clear understanding of your background and work history will help us potentially place you in a position that meets your objectives and those of the organization. Qualified applicants are considered for positions without regard to race, color, religion, sex (including pregnancy, childbirth and breastfeeding, or any related medical conditions), national origin, ancestry, age, marital or veteran status, sexual orientation, gender identity, genetic information, gender expression, military status, or the presence of a non-job related medical condition or disability (mental or physical).
Under direction of the Kern Health Systems (KHS) Medical Director. Administrative Director of Health Services, and Manager of Case Management, the Social Worker Supervisor is responsible for supervising and directing the complex case management (SW) activities specific to the Seniors and Persons with Disabilities (SPDs) and Medicaid populations. Complex case management within KHS is defined as the coordination of care and services for members who need help navigating the healthcare system to facilitate the appropriate delivery of care and services. These services are provided utilizing available resources across a continuum of care and in collaboration with members, caregivers, medical home providers, and ancillary health care providers.
CLASS CHARACTERISTICS:
The CM Social Worker Supervisor works independently under the general direction of the Manager of Case Management. This position involves frequent communication with Medical Directors, staff, and network providers telephonically, electronically and potentially in-person.
SUPERVISES: Case Management Social Workers – In House and Facility Based.
MAJOR DUTIES & RESPONSIBILITIES:
Maintains overall responsibility for Social Worker staff coverage and assignments related to Social Work case management activities.
Responsible for daily operation of Social Workers including assignments and efficient workflow.
Recommends and facilitates new policies, procedures, and guidelines to enhance the effectiveness of Social Work in Case Management.
Works collaboratively with all members of the Case Management Department.
Participates, facilitates, and monitors Social Worker involvement in Weekly Complex Rounds.
Facilitates and monitors Social Worker attendance in daily Inpatient Rounds.
Monitor filing and follow-up on mandated reporting, i.e. Adult Protective Services, etc.
Determines ideal Social Worker staffing ratios within department budget parameters.
Identifies Social Worker staff training and resource needs.
Encourages Social Worker staff in growth opportunities, in-services, seminars, etc.
Monitors staff performance in terms of timeliness of assessment contacts and opening cases.
Evaluates Social Worker staff productivity and performance.
Provides direction and acts as resource to Social Worker staff in terms of contract and benefit clarifications.
Key clinical and operational liaison for any subcontracted vendor services related to Social Worker case management activities.
Keeps KHS Finance Department continually informed of trends, high cost cases, and possible reinsurance cases.
Participates as a Management clinical liaison in committees and workgroups as needed.
Ensures that all processes within the department are implemented according to DMHC requirements including Social Work case management reporting.
Makes recommendations for changes to work processes in order to streamline department functions as needed.
Facilitates information sharing and problem resolution by establishing cooperative relationships with KHS departments and staff, DMHC, and Department of Public Health.
Performs other related duties and special projects as assigned.
CORE COMPENTENCIES / KNOWLEDGE & SKILL REQUIREMENTS:
Lead by example to support a positive work environment that values patient advocacy, respectful listening, diverse expression of opinion and constructive conflict resolution.
Adheres to KHS's Code of Ethics and Business Conduct and all company policies; e.g., confidentiality, attendance, safety/security, use of equipment and technology, appearance and demeanor.
Represent KHS in a positive manner to all members, caregivers, staff and external stakeholders.
Demonstrate commitment to continuous improvement.
Demonstrate knowledge of health care delivery systems.
Very strong interpersonal skills, including the ability to establish and maintain effective working relationships with individual at all levels both inside and outside of KHS.
Ability to use tact and diplomacy to diffuse emotional situations.
Effective oral and written communication skills, including the ability to effectively explain complex information and document according to standards.
Intermediate skills in Word and Excel with basic ability to enter data into and navigate through a database.
Demonstrated ability to respect and maintain the confidentiality of all sensitive documents, records, discussions and other information generated in connection with activities conducted in, or related to, patient healthcare, KHS business or employee information, and make no disclosure of such information except as required in the conduct of business.
Demonstrated ability to commit to and facilitate an atmosphere of collaboration and team work.
Self-directed, with proven ability to work independently with minimum supervision.
Demonstrated ability to multi-task in an interrupt-driven environment and complete assignments on a timely basis.
Strong attention to detail, work accurately and at a reasonable rate of speed.
Compliant with KHS policies and procedures, performs the job safely and with respect to others, to property, and to individual safety.
EMPLOYMENT STANDARDS:
Education: Masters of Social Work degree from an accredited college/university with a current LCSW license in the state of California required.
Experience: Minimum of five (5) years of experience in the field of social work including interviews, assessments, problem identification/resolution, appropriate documentation and crisis intervention, with minimum of two (2) years experience in a Supervisory Position. A background in Medical Social Work is preferred. Bilingual (English/Spanish) Preferred
Must have: Excellent written, verbal and interpersonal communication skills required. Applicants should be able to demonstrate knowledge and experience of managed care systems. Have demonstrated skills in coordination and problem solving with members and providers.
Other Requirements: Possession of valid driver's license and proof of State required auto liability insurance. Required Travel Up to 10%
We are an equal opportunity employer, dedicated to a policy of non-discrimination in employment on any basis.
See above
See above
See above