Senior Accountant - Full Time, Ellensburg, WA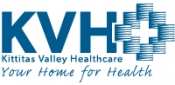 View the Website
Kittitas Valley Healthcare
Accounting
Ellensburg, WA
May 30, 2019
Senior Accountant - Full Time
603 S Chestnut St, Ellensburg, WA 98926, USA
Full-time
Company Description
Who is KVH...
KVH is an integrated healthcare delivery system that includes 24-hour emergency care, inpatient, and outpatient hospital services through KVH Hospital. Clinics include family medicine, internal medicine, orthopedics, general surgery, women's health, pediatrics, workplace health and urgent care. Specialty services provide home health and hospice, physical, speech and occupational therapies, and a geriatric nurse practitioner program.
Job Description
Under the direction and supervision of the Director of Finance, performs routine and complex including interpretation of accounting functions requiring full professional competency. This includes but is not limited to, maintaining the general ledger including journal entry, monthly reconciliations, preparing financial statements and statistical reports, and maintaining capital asset records for multiple organizations. This position will understand workflow for Accounts Payable. This position will understand workflow for Payroll and be a source of support and backup for Payroll processes, as needed. Responsible for compiling information and completing schedules for audits, Medicare Cost Report, and other regulatory reports as requested. Assist the Director of Finance with gathering data for policy and process development and internal control review. Effectively communicate within the chain of command and understand organization protocols.
Qualifications
Required:
Bachelor's degree in Finance, or related area
Three or more years of experience in a hospital or in public accounting assisting hospitals other health care providers
OR
A combination of experience, education, and training which would provide the level of knowledge, skill and abilities required.
Preferred:
Knowledge of Medicare Cost Report schedules
Additional Information
Wage: DOE
FTE: 1.0 FTE = 40 hours per week
See above
See above
See above