Imaging Technologist - Per diem, Ellensburg, WA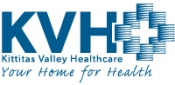 View the Website
Kittitas Valley Healthcare
Technical/Professional
Ellensburg, WA
May 30, 2019
Imaging Technologist - Per diem
603 S Chestnut St, Ellensburg, WA 98926, USA
Part-time
Company Description
Who is KVH...
KVH is an integrated healthcare delivery system that includes 24-hour emergency care, inpatient, and outpatient hospital services through KVH Hospital. Clinics include family medicine, internal medicine, orthopedics, general surgery, women's health, pediatrics, workplace health and urgent care. Specialty services provide home health and hospice, physical, speech and occupational therapies, and a geriatric nurse practitioner program.
Job Description
The global responsibility of this position and all positions within the department of Imaging Services is to provide quality diagnostic images, comfort, and care for patients and employees at KVH. As a part of this, all employees are responsible for seeking ways to provide input to continuously improve our operation and procedures. The radiologic technologist is responsible for reviewing radiologic requests for appropriateness, verification of physician orders, and performance of the procedure in a safe, caring and timely manner. In addition, the radiologic technologist must consistently produce quality images for the radiologist to interpret and report to the requesting physician. He/she must maintain a high level of professional expertise and assumes the responsibility for professional growth and development. The art and practice of diagnostic imaging requires in depth knowledge of human growth, human anatomy and physiology, proper anatomical positioning, normal and abnormal pathology and physiological responses, disabilities, manifestations of diseases and trauma.
Qualifications
What is required...
High school diploma or equivalent
Current CRT license through the Washington State Department of Health
Satisfactory completion of formal training in an AMA approved school of Radiologic Technology
A clinical internship in an approved accredited school of Radiologic Technology
Current CPR card (maintenance required)
What is preferred...
Previous experience as a Radiologic Technologist in a clinical or hospital setting
Current American Registry of Radiological Technologists (ARRT) certification
Additional Information
Wage: Wage range starts at $25.53/hour. Actual starting wage will be based on years' of applicable and relevant experience. This position is also eligible to receive an additional 15% premium in lieu of benefits.
FTE: Per diem
Benefits: This position is not eligible for benefits.
See above
See above
See above