MRI/CT Technologist, Bothell, WA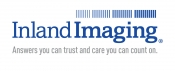 View the Website
Inland Imaging
Technical/Professional
Bothell, WA
June 5, 2019
As one of the largest diagnostic radiology practices in Washington State, Inland Imaging values the talents of our diverse and dynamic work team. Whether your skills are clinical, financial, technical, or service-oriented, Inland Imaging provides you the opportunity to succeed and advance in your career.
With operations in Spokane and Seattle, Inland Imaging may be able to accommodate your specific lifestyle needs. With primary operations in Spokane, Washington you will have access to a growing and vibrant city, great schools and universities, an active arts performance and musical community, and unparalleled outdoor beauty and recreation opportunities.
Inland's culture is progressive, innovative, hard-working, focused, and service-oriented. Our patients, our communities, and our referring physicians are at the heart of all that we do. We support the diversity and interests of our employees and their extended families. We are passionate about what we do -- which is making a difference in people's lives.
We offer excellent pay, benefits, and bonuses
Currently looking for a Full Time MR/CT Technologist to work at our Canyon Park facility in Bothell, WA. Hours are Monday-Friday.
Minimum of twelve (12) months as a practicing Certified MRI and/or CT Technologist
Dual modality advanced imaging experience preferred.
Certifications: ARRT (R) and be board eligible for ARRT (CT) Must successfully complete certification exam in both MRI and CT within 18 months of employment/transfer
Computer Skills: Experience with the following computer applications is highly desired: Outlook; Kronos; Imagecast; Stentor; IDXterm; Flowcast; Intranet
Must be able to pass a background check required by RCW 43.43.830-840 to work with children under the age of 16, developmentally disabled persons or vulnerable adults
In order to comply with provisions set forth in Sections 1128 and 1156 of the Social Security Act, all new employees of Inland Imaging Clinical Associates, LLC will be checked against the LIST OF EXCLUDED INDIVIDUALS provided by the Department of Health & Human Services, Office of the Inspector General (OIG). Employees must not be included on this list.
Drug Test: Eligible employees must be able to pass a post-offer, pre-employment drug test which includes Marijuana.
For more information and to apply online, please visit our website at www.inlandimaging.com
See above
See above
See above