Director of Radiology Data Analytics, Spokane, WA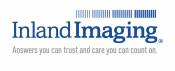 View the Website
Inland Imaging
Director
Spokane, WA
June 5, 2019
As one of the largest diagnostic radiology practices in Washington State, Inland Imaging values the talents of our diverse and dynamic work team. Whether your skills are clinical, financial, technical, or service-oriented, Inland Imaging provides you the opportunity to succeed and advance in your career.
With operations in Spokane and Seattle, Inland Imaging may be able to accommodate your specific lifestyle needs. With primary operations in Spokane, Washington you will have access to a growing and vibrant city, great schools and universities, an active arts performance and musical community, and unparalleled outdoor beauty and recreation opportunities.
Inland's culture is progressive, innovative, hard-working, focused, and service-oriented. Our patients, our communities, and our referring physicians are at the heart of all that we do. We support the diversity and interests of our employees and their extended families. We are passionate about what we do -- which is making a difference in people's lives. We offer excellent pay, benefits, and bonuses!
Job Description:
We are currently looking for a Director of Radiology Data Analytics who will be responsible for helping develop our clinical and business data analytics strategy and drive the delivery of analytic insights that meaningfully affect and inform our clinical and non-clinical work. This role will work closely with the Inland Imaging Executive Team and Physician leaders to focus on the highest impact analytical work required to drive quality, operating and financial improvements. This position is located in Spokane, WA at our Business Center location.
Qualifications:
Bachelor's Degree required; Master's degree or higher is strongly desirable
4 years or more of Data Analytics OR 4 years of Leadership/Management Experience in Finance or Operations with 1 year experience in Data Analytics

Medical/Radiology experience a plus (context related to data)
Creative, self-starting mindset that can produce valuable insights without external direction
Ability to handle both self-directed learning and participation in continuing education through professional journals, approved seminars, etc.
Proactive leader who is always looking to find ways they can add value to current and future operations
Strong presentation skills
Passionate about data science, predictive analytics, and machine learning technologies

Computer Skills: Strong skills with at least one reporting tool such as Crystal Reports, Tablaeu, Cognos, SAS, SQL reporting services etc; Well versed in OLE and ODBC connections, Microsoft Project, Excel and Powerpoint. Experience with applications in place at IIBA a plus: Medicalis, Zotec, Powerscribe, Dynamics. Experience with NoSQL data structures a benefit. Knowledge of Windows and Linux Server OS
Background Check: Must be able to pass a background check required by RCW 43.43.830-840 to work with children under the age of 16, developmentally disabled persons or vulnerable adults.

In order to comply with provisions set forth in Sections 1128 and 1156 of the Social Security Act, all new employees of Inland Imaging Business Associates will be checked against the LIST OF EXCLUDED INDIVIDUALS provided by the Department of Health & Human Services, Office of the Inspector General (OIG). Employees must not be included on this list.

Drug Test: Eligible employees must be able to pass a post-offer, pre-employment drug test which includes marijuana.
For more information and to apply online, please visit our website at www.inlandimaging.com/careers
See above
See above
See above