Program Manager - Outpatient Services, Burien, WA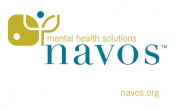 View the Website
Navos
Manager
Burien, WA
June 5, 2019
Program Manager - Outpatient Services (Req #580)
PACT – Burien, Washington
Are you looking for a great organization to grow your career? Would you thrive in an evidence based multi-disciplinary team? Then read on...this could be the perfect job for you!
Navos is currently seeking a Licensed Mental Health Professional to serve as Program Manager for the PACT (Program of Assertive Community Treatment) team. The PACT Program (contracted through King County) is a self-contained clinical team responsible for providing on-going medical, mental health, and case management services to adults with severe mental illnesses.
You're perfect for this position if you are:
Able to work closely and collaboratively as part of a high performing team.
Positive, high energy, and collaborative.
Open to continuous learning, growth, and feedback.
Interested in learning more about evidence based modalities of care, receiving and growing your leadership skills, and attending regular free trainings from the University of Washington.
Functions & Responsibilities:
Directs the day-to-day clinical operations of the PACT team.
Supervises and mentors PACT employees.
Functions as a practicing clinician on the team.
Oversees and coordinates the client admission process, treatment, rehabilitation, and support services of the program.
Participates in staff recruitment, interviewing, hiring, orientation, and performance supervision.
Develops and administers the PACT Program budget.
Carries out and documents quality-assurance activities and reviews the use of program services.
Develops and maintains program policies and procedures.
Conducts clinical assessments and provides direct clinical treatment, rehabilitation and support services to clients.
Continuously evaluates the status of clients and conducts appropriate planning and coordination of treatment activities to ensure immediate attention to their changing needs.
Initiates and maintains relationships, in coordination with other staff, with law-enforcement and other human service agencies.
Performs on-call duty for crisis intervention and for staff supervision and consultation.
Attends weekly King County meetings in downtown Seattle and monthly trainings from University of Washington regarding evidence based models of care.
Works closely with King County contract monitor and King County housing authority on a weekly basis.
Prepares the team for the annual fidelity review UW audit of PACT.
Collaborates closely with the Director of PACT and Assistant Manger as part of the PACT leadership team.
Reports to and attends weekly supervision meetings with the Director of PACT.
Requirements & Qualifications:
Master's degree in psychology, counseling, social services or related field required.
Washington State Mental Health Professional licensure required.
Must have a strong commitment to the right and ability of each person with a severe and persistent mental illness to live in normal community residences; work in market jobs; and have access to helpful, adequate, competent, and continuous supports and services.
Skills and competence to establish supportive, trusting relationships with persons with severe and persistent mental illness and respect for client rights and personal preferences in treatment are essential.
Valid Washington State driver's license and proof of vehicle insurance.
Demonstrated competence in Microsoft Office suite.
Ability to maintain confidentiality in all matters.
Benefits & Perks
Located in beautiful Burien, WA
22 days Paid Time Off and 8 paid holidays in your first year!
Excellent medical, dental & vision
401k package
Free onsite parking
Mileage reimbursement
Onsite cafe
Meditation room
Chance to be a part of an evidence based therapeutic program
Physical Requirements: Patient care delivery may involve lifting, pushing, pulling, twisting, and stooping requiring upper and lower body strength. Lifting up to 25 lbs may be required without assistance. Patient care may also involve climbing stairs occasionally to deliver medication.
About Us: At Navos, we offer a healing home for children, young people, adults and older adults who are vulnerable to mental illness and substance use disorders. The Navos mission is to transform the quality of life for the people we serve by providing a broad spectrum of care. We believe that equity and inclusion are vital to living our values and achieving our mission.
Apply here! https://navos.bamboohr.com/jobs/view.php?id=580
Any job offer will be contingent upon the results of an updated background investigation.
Navos is an Equal Opportunity Employer. All qualified applicants will receive consideration for employment without regard to race, color, religion, sex, national origin, disability status, protected veteran status, sexual orientation, gender identity or any other characteristic protected by law.
See above
See above
See above