Endoscopy Center Assistant Manager, Portland, OR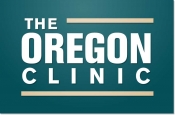 View the Website
The Oregon Clinic, PC
Manager
Portland, OR
June 6, 2019
Over the past 25 years, The Oregon Clinic has grown from a small group of six medical practices with forty physicians, to one of the largest specialty medicine practices in the country. Today, The Oregon Clinic is a patient-centered, data-driven, professional medical and surgical specialty practice that serves patients throughout the Portland, Oregon metropolitan area and beyond with more than 250 providers spanning over 30 specialties.
For the 5th year in a row The Oregon Clinic is proud to be one of the top ranked Large Employers in Oregon.
Join our Team!
The Oregon Clinic is seeking a full-time Endoscopy Center Assistant Manager for our established Gastroenterology Endoscopy Center located in SW Portland, adjacent to Providence St. Vincent Medical Center. The Endoscopy Center Assistant Manager acts as an area manager, providing superior leadership and excellent communication skills while demonstrating professional examples for staff to follow. This position oversees the overall daily functions of the Endoscopy Center. The Endoscopy Center Assistant Manager ensures a safe environment for patients undergoing procedures, while following and helping to enforce established standards of care and Endoscopy Center policy. In addition, the Endoscopy Center Assistant Manager is responsible for supervising Registered Nurses, Licensed Practical Nurses, Endoscopy Techs and/or support staff. They may occasionally help with procedures if needed. Starting pay range, based on experience: $42.38 – $52.97 per hour.
Medical, Vision, and Rx Insurance is 100% paid for by The Oregon Clinic for full-time employees.
Requirements:
Current Oregon state Registered Nurse license.
Minimum 2 years nursing experience, preferably in Endoscopy Center or hospital. Endoscopy setting preferred.
Previous supervisory experience preferred.
Current CPR/BLS within 60 days of hire. ACLS required.
General nursing knowledge of all procedures performed within the Endoscopy Center.
Thorough working knowledge of aseptic techniques and applications.
Excellent communication skills and follow through
Additional Benefits:
5% 401K Match + clinic funded pension-type plan
70% Monthly Trimet Pass Subsidy
Company Provided Long Term Disability/Life Insurance/EAP
Access to Pre-tax Medical Spending Account/Dependent Care Account
Employee discounts at Adidas, Sprint, Columbia, Apple, AT&T, and more!
Employee Imaging Discounts
Emergency Assistance while Traveling
This description is intended to provide only basic guidelines for meeting job requirements. Responsibilities, knowledge, skills, abilities and working conditions may change as needs evolve.
The Oregon Clinic is an alcohol and drug-free workplace and an EEO Employer. Offers are contingent on successful completion of drug and background screenings. Please note we follow Federal Guidelines regarding prohibited substances, even for those legal at the state level.
We are an Oregon Benefit Company: An Oregon benefit company is a type of corporation that considers its impact on society and the environment in the business decision-making process, in addition to earning a profit.
Please use this link to apply: https://recruiting2.ultipro.com/ORE1000TOCM/JobBoard/453e0dad-f942-424d-b332-7764015eca16/Opportunity/OpportunityDetail?opportunityId=72a2c346-1021-48a6-b282-34429507765b
See above
See above
See above