Program Manager, Quality & Regulatory Compliance - Transplant Program, Seattle, WA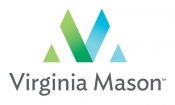 View the Website
Virginia Mason Medical Center
Manager
Seattle, WA
June 6, 2019
Program Manager, Quality & Regulatory Compliance - Transplant Program
Professional (non clinical) | Fulltime - Regular | Seattle, WA, US | 40 hours per week
Job Number: 191443
Department: Kidney/Panc Xplant Program
Hours: 8:00 am - 4:30pm
With numerous awards and distinctions, including our recognition as Top Hospital of the Decade by The Leapfrog Group, Virginia Mason has transformed health care through our innovations in patient safety and our ability to provide patients in our community with easier access to our high-quality care. Consisting of a 336-bed hospital in Seattle, WA, and an extensive network of primary and specialty care clinics throughout the Puget Sound region, joining Virginia Mason is an exceptional opportunity to partner with nationally recognized physicians and peers, and an organization recognized as the benchmark for health care.
We are seeking a Program Manager, Quality & Regulatory Compliance to provide operational support and overall coordination for the strategic implementation of the transplant quality assurance and performance improvement (QAPI) and accreditation programs. Ensuring the transplant program and hospital are aligned with CMS and UNOS standards and regulations. Additionally, will facilitate on-going quality and regulatory compliance activities throughout the phases of transplant care including evaluation, inpatient, discharge planning and post-transplant care of transplant candidates and living donors.
The work includes quality improvement activities, policy and procedure implementation, survey preparation and management, interactions with UNOS, and State and Federal agencies, assessment of standards compliance and reporting of vulnerabilities to Transplant Director and key stakeholders, conducting and/or coordinating training in response to identified or potential deficiencies to management, educators and staff. Assists in review/trending of defects identified in report information and provides quality information for internal review. Provide guidance and coaching to transplant management and staff aimed at achieving a state of continuous readiness surrounding licensure, accreditation and certification programs as well as ensuring ongoing compliance with state and federal rules and regulations.
Qualifications:
Bachelor's Degree
3-5 years of healthcare experience, consulting, operational, project management required.
In-depth understanding of the language of quality improvement and regulatory bodies and the ability to interpret those to the work areas.
Demonstrated knowledge of, and skill in performing root-cause analysis, performance improvement techniques, and medical system performance analysis required.
Advanced skills using spreadsheets and proficiency with data analyses with a strong attention to detail.
Strong organizational, written and verbal communication, interpersonal and teamwork skills.
Demonstrated presentation skills and experience conducting educational sessions
Preferred:
Just as Virginia Mason is dedicated to improving the lives of our patients and our community, we are equally dedicated to your professional and personal success. With a wide range of perks that includes comprehensive compensation and benefits, continuing education and support, and the opportunity to live in one of the most livable cities in the country, you will find that an opportunity with Virginia Mason is one worth taking.
We are an equal opportunity/affirmative action employer.
See above
See above
See above