Manager - Oncology/Infusion Therapy, Astoria, OR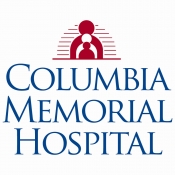 View the Website
Columbia Memorial Hospital
Manager
Astoria, OR
June 7, 2019
Manager - Oncology/Infusion Therapy
Columbia Memorial Hospital (Astoria, OR) · Oncology/Infusion Therapy - Astoria, OR
Leadership / Management * Full Time, Days
Posted 05/14/2019 * Req # 2019072
Columbia Memorial Hospital (CMH), located in beautiful Astoria, Oregon, is seeking an experienced Clinical Nurse Manager to join our CMH-OHSU Knight Cancer Collaborative. This position oversees the daily operations of our Medical Oncology/Infusion Therapy Clinic. Our Cancer Center is a collaboration with Oregon Health & Science University which provides a comprehensive community cancer program for radiation oncology, medical oncology and infusion services, serving patients of the Columbia-Pacific region.
This position supervises and coordinates activities of the Oncology/Infusion Therapy clinic. The Medical Oncology/Infusion Therapy Manager position exists to help better serve customers. This position is responsible for the administrative oversight and supervision of all clinical and administrative staff to enhanced quality of care to the clinics' customers. This is in conjunction with tracking and maintaining compliance with all federal and state regulatory requirements.
This CMH leadership position is responsible for delivering customer service which anticipates and exceeds patient expectations and ensures team members in the clinic are creating a memorable and positive patient experience. This person will work with the administrative and medical directors to ensure operations in the clinic fall in line with Commission on Cancer guidelines for an Accredited Facility.
What we require: This position requires a background in oncology nursing, a demonstrated knowledge of oncology/infusion therapy clinics in addition to two or more years in clinic office management with a history of providing and promoting teamwork. Knowledge of general clinical office procedures including knowledge of CPT codes, financial/budget oversight, computer skills, and demonstrating and modeling exceptional customer service and practices are also required.
Education/Experience: RN license and oncology experience required, BSN, MSN, OCN preferred
We invite you to explore our Planetree-certified organization (www.columbiamemorial.org) and consider an opportunity to join us. When you do, we believe you will fall in love with our charming and family-oriented coastal community.
About Us
Columbia Memorial Hospital (CMH) is located in the beautiful and historic town of Astoria, Oregon, where the Columbia River meets the Pacific Ocean. At CMH, we are committed to providing person-centered care to our patients and Caregivers. We are a full-service, 25-bed, critical access, not-for-profit, Level IV trauma, Planetree Certified, hospital which includes a robust Medical Group.
As a Planetree Hospital, CMH has developed dynamic and focused efforts to involve the perspective of patients, family members and staff to increase person-centered care throughout our organization. We value compassionate, courteous and respectful interactions, patient and family involvement in care planning to include the patient's goals and preferences, healing design of spaces, community health and a strategic plan that emphasizes person-centered care for the patient and caregiver alike.
Astoria and the Pacific Northwest has something for everyone to enjoy including living history, outdoor adventures, culinary experiences, beautiful scenery and so much more. To learn more about CMH and our amazing location, please visit:
www.columbiamemorial.org
www.travelastoria.com
www.planetree.org
See above
See above
See above