Masters Social Worker (MSW)/Discharge Planner, Astoria, OR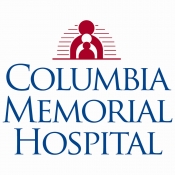 View the Website
Columbia Memorial Hospital
Social Worker
Astoria, OR
June 7, 2019
Masters Social Worker (MSW)/Discharge Planner
Columbia Memorial Hospital (Astoria, OR) · Care Management - Astoria, OR
Clinical / Professional * Intermittent, Days
Posted 05/03/2019 * Req # 2019070
The MSW/Discharge Planner intervenes with patients who have complex psychosocial needs, require assistance with eligibility determination for social programs and funding sources, and qualify for community assistance from a variety of special funds and agencies. In addition, offer crisis intervention to patients and families with psychosocial needs and coordinates and facilitates the development of a discharge plan of care for high risk patient populations. This role receives referrals from individuals for at risk populations from interdisciplinary team members and outpatient services.
Job Requirements
Knowledge of /Skill/Ability to: This position must demonstrate knowledge and skills necessary to provide care appropriate to the patient served. Must demonstrate knowledge of the principles of growth and development as it relates to different life cycles. Knowledge of growth and development cycles, conflict resolution and complex planning. This position must possess strong interview, assessment, organizational and problem solving skills. Ability to identify appropriate community resources on assigned caseload and to work collaboratively with patients, families, team members and community agencies in order to meet desired outcomes. Must possess excellent personal and negotiation skills in interactions with patients, families, physicians and team members. Ability to analyze, develop and manage change. Ability to work with people of all social, economic, and cultural backgrounds; be flexible, open minded and adaptable to change. Maintains a working knowledge of services available in the local community, particularly services available to patients with limited or non-existent payment resources. Must demonstrate patience and tact when dealing with patients, families and other staff. Self-motivated - does not require close supervision to complete assignments or to organize time.
License/Certification: Has obtained LCSW, CSWA, or LMSW licensure, or will obtain within the indicated timeline within hire:
LCSW – within 90 days of hire
CSWA – within 90 days of hire
LMSW – within 180 days of hire
Education and/or Experience: Graduate of Masters-level Social Work program (MSW). Minimum two years hospital or protective services experience; experience with state and local agencies preferred. Demonstrates the necessary skills and personal characteristics to fulfill the requirements of this classification. Working knowledge/experience in utilization management, managed care, and payer issues.
Physical Demands and Work Environment Conditions / ADA Compliance
Physical work is light to moderate demand. Works inside. Moderate amount of walking and standing. Normal hearing or corrected hearing required to converse on phone or with patient, staff, and family. Normal or corrected vision to complete pre-printed forms, documentation, and to visually assess patient needs. Manual dexterity required to complete pre-printed forms, operate phone system, and computer. Command of the English language sufficient to communicate effectively both verbally and in writing.
About Us
Columbia Memorial Hospital (CMH) is located in the beautiful and historic town of Astoria, Oregon, where the Columbia River meets the Pacific Ocean. At CMH, we are committed to providing person-centered care to our patients and Caregivers. We are a full-service, 25-bed, critical access, not-for-profit, Level IV trauma, Planetree Certified, hospital which includes a robust Medical Group.
As a Planetree Hospital, CMH has developed dynamic and focused efforts to involve the perspective of patients, family members and staff to increase person-centered care throughout our organization. We value compassionate, courteous and respectful interactions, patient and family involvement in care planning to include the patient's goals and preferences, healing design of spaces, community health and a strategic plan that emphasizes person-centered care for the patient and caregiver alike.
Astoria and the Pacific Northwest has something for everyone to enjoy including living history, outdoor adventures, culinary experiences, beautiful scenery and so much more. To learn more about CMH and our amazing location, please visit:
www.columbiamemorial.org
www.travelastoria.com
www.planetree.org
See above
See above
See above