Development Specialist, Astoria, OR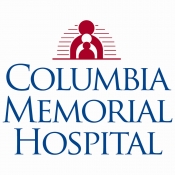 View the Website
Columbia Memorial Hospital
Professional
Astoria, OR
June 7, 2019
Development Specialist
Columbia Memorial Hospital (Astoria, OR) · Foundation - Astoria, OR
Clerical / Administrative * Full Time, Days
Posted 06/04/2019* Req # 2019233
Supports fundraising programs by maintaining an ongoing program to cultivate, service and recognize current donors and potential donors through special programs and events. Provide administrative assistance to the executive director. Manage and facilitate all office and financial functions including managing a comprehensive relational database in order to provide reports, analytics and donor cultivation plans.
Job Requirements
Knowledge of/Skill/Ability to: Knowledge of public relations and communication practices and techniques. Ability to communicate effectively, both orally and in writing, and work with a wide variety of publics. Ability to establish and maintain effective working relationships with volunteers, professional staff, community leaders and board members. Ability to work independently with little supervision.
License/Certification: n/a
Education and/or Experience: Graduation from an accredited college or university with major course work in an appropriate curriculum preferred but not required. Experience in public relations, development work or any equivalent combination of training and experience.
Physical Demands and Work Environment Conditions / ADA Compliance
Position involves standing, walking, stooping, and occasional carrying and lifting of lightweight materials (up to 20 pounds). May be required to sit for extended periods of time. Requires visual acuity and depth perception to recognize words and numbers; and hand and finger dexterity and hand/eye coordination to use a computer keyboard and common office equipment.
About Us
Columbia Memorial Hospital (CMH) is located in the beautiful and historic town of Astoria, Oregon, where the Columbia River meets the Pacific Ocean. At CMH, we are committed to providing person-centered care to our patients and Caregivers. We are a full-service, 25-bed, critical access, not-for-profit, Level IV trauma, Planetree Certified, hospital which includes a robust Medical Group.
As a Planetree Hospital, CMH has developed dynamic and focused efforts to involve the perspective of patients, family members and staff to increase person-centered care throughout our organization. We value compassionate, courteous and respectful interactions, patient and family involvement in care planning to include the patient's goals and preferences, healing design of spaces, community health and a strategic plan that emphasizes person-centered care for the patient and caregiver alike.
Astoria and the Pacific Northwest has something for everyone to enjoy including living history, outdoor adventures, culinary experiences, beautiful scenery and so much more. To learn more about CMH and our amazing location, please visit:
www.columbiamemorial.org
www.travelastoria.com
www.planetree.org
See above
See above
See above