Certified Coder (Onsite), Olympia, WA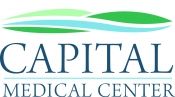 View the Website
Capital Medical Center
Professional
Olympia, WA
June 11, 2019
Coder/Abstractor
Position Summary: Provides proper, accurate, and optimal coding of physician clinic multi-specialty patient medical records consistent with medical, corporate, administrative, legal, ethical, and regulatory requirements, guidelines, and established conventions using ICD-10 coding schemes.
Position Qualifications:
Ability to meet minimum hospital hiring standards.
High school diploma or GED
Medical Coding Certificate- RHIT or CPCP required
2 years experience using ICD-10, CPT, HCPCS or equivalency
Essential Job Functions:*
Follows corporate, hospital, and department policies in coding assignments and coding sequencing with 95% accuracy rate.
Coordinates with registration, case management and other department staff as needed to facilitate coding and billing requirements and procedures.
Identifies specific clinical findings and other data and compiles reports as required.
Responsible for tracking all charts that cannot be coded due to missing information, documentation or ambiguous diagnosis.
Audits records to ensure proper submission of services prior to billing on pre-determined selected charges
Supplies correct ICD--CM /ICD-10-CM diagnosis codes on all diagnoses provided
Supplies correct HCPCS code on all procedures and services performed
Supplies correct CPT code on all procedures and services performed
Proactively contacts providers to train and update them with correct coding information. Demonstrates effective communication skills and working relationships with providers.
Attends seminars and in-services as required to remain current on coding issues
Accurately follows coding guidelines and legal requirements to ensure compliance with federal and state regulations.
Quantitative analysis - Performs a comprehensive review for the record to assure the presence of all component parts such as: patient and record identification, signatures and dates where required, and all other necessary data in the presence of all reports which appear to be indicated by the nature of the treatment rendered.
Qualitative analysis - Evaluates the record for documentation consistency and adequacy. Ensures that the final diagnosis accurately reflects the care and treatment rendered. Reviews the records for compliance with established reimbursement and special screening criteria.
Analyzes provider documentation to assure the appropriate Evaluation & Management (E&M) levels are assigned using the correct CPT code
Performs other related duties, which may be inclusive, but not listed in the job description
Essential Physical, Mental and/or Environmental Working Conditions:
Must be able to meet the physical/mental demands of position with or without accommodation. See checklist (page 2) for specific physical, mental and environmental working conditions.
Must be able to utilize good judgment, demonstrate patience, and maintain a professional demeanor at all times.
Must be able to work in a busy and stressful environment.
Since it is difficult to identify all essential functions of a job because of changes in the workplace, this job description will be reviewed periodically to ensure that it is accurate and up-to-date.
Skills & Knowledge set:
Minimum Required:
ICD-9, ICD-10, CPT and HCPCS experience.
Knowledge of Prim/2ndary and Tertiary billing practices.
Knowledge of payor specifics: Medicare, Medicaid and Commercial Plans.
Knowledge of payor specific billing forms. (ABN's/ Waivers)
Ability to read and interpret EOB's
Strong problem solving skills
Pays attention to details
Ability to Multi task
Dependable
Team player
Preferred + (but not required)
Knowledge of Chart Auditing process
Knowledge of the following computer programs:

AthenaNet
Outlook
Meditech
Microsoft Office

Knowledge of the following billing types and/ or Multi-specialty billing:

Neurology
Urology
ENT
Family Practice
Infectious Disease
Internal Medicine
GYN
Pediatrics
Sport Medicine
In patient/Outpatient and Surgery

Knowledge of Medical Terminology
Knowledge of modifiers
About Capital Medical Center
Located in Olympia, Capital Medical Center is a 110-bed full-service hospital serving all of Thurston and surrounding counties. Part of the Capella Healthcare family of hospitals, Capital Medical provides a comprehensive range of medical services and high quality care. Capital Medical strives to be a forward thinking, innovative hospital where trust, teamwork, and technology come together to make a positive difference in the health of the community and region. Capital Medical is partly owned by some of the physicians who serve our patients. For more information about our hospital, go online to www.capitalmedical.com. Capital Medical Center is an Equal Opportunity Employer and does not tolerate discrimination based on race, color, religion, sex (including pregnancy, gender identity, and sexual orientation), national origin, age (40 or older), disability or genetic information.
See above
See above
See above