Vice President System Performance Improvement, Phoenix, AZ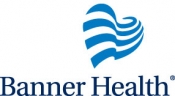 View the Website
Banner Health
Senior Leadership
Phoenix, AZ
June 11, 2019
Vice President System Performance Improvement
Job Number 245055
Facility BH Corporate Office
Department Care Mgmt Admin
Address : Street 2901 North Central Ave
Address : Location US-AZ-Phoenix
Work Schedule Day
Position Type FT: Full-Time
Posting Category Executive - Non-Clinical
Banner Health is conducting a national search for Vice President Organization Performance Improvement to join our team. You will be the primary driver and executor of an enterprise wide performance improvement plan for an $8.5B six state enterprise.
This newly created role facilitates alignment, integration, and collaboration across Banner Health to ensure the needs of patients, physicians, customers, and staff are continually met. This is an excellent opportunity for a proven strategic leader to contribute in the successful growth and evolution of one of the nation's top integrated healthcare systems.
About Banner Health Corporate
Within Banner Health Corporate, you will have the opportunity to apply your unique experience and expertise in support of a nationally-recognized healthcare leader. We offer stimulating and rewarding careers in a wide array of disciplines. Whether your background is in Human Resources, Finance, Information Technology, Legal, Managed Care Programs or Public Relations, you'll find many options for contributing to our award-winning patient care.
About Banner Health
Banner Health is one of the largest, nonprofit health care systems in the country and the leading nonprofit provider of hospital services in all the communities we serve. Throughout our network of hospitals, primary care health centers, research centers, labs, physician practices and more, our skilled and compassionate professionals use the latest technology to make health care easier, so life can be better. The many locations, career opportunities, and benefits offered at Banner Health help to make the Banner Journey unique and fulfilling for every employee.
Job Summary
This position serves as the primary driver and executor of an enterprise wide performance improvement (PI) plan. This position is responsible for providing leadership in the development, implementation, and oversight of performance improvement standards, systems, policies, and procedures in alignment with organizational strategic initiatives for designated system-wide or regional facility, programmatic, or operational/functional areas. Responsible for driving and supporting prioritized projects that support broad-scale operational improvements (such as productivity, costs and patient satisfaction), clinical quality and safety improvements (such as improve quality and quality metrics, reduce safety events and implement clinical pathways that reduce variation), financial improvement projects, employee engagement projects, service line growth projects and other projects with executive level sponsorship (for example compliance). This position is responsible for serving as a role model to staff across the system and representing Banner in a positive manner both within and outside the organization.
Essential Functions
Provides leadership in prioritization, development, implementation, and oversight of system-wide/regional PI standards, programs, and/or systems in order to achieve desired and integrated strategic business initiatives, clinical initiatives, objectives, and outcomes including, but not limited to patient care outcomes, growth, operational efficiency, cost and employee accountability and engagement.
Able to effectively assist senior leaders in prioritization and sequencing improvement projects that will consume corporate and local resources to most effectively impact overall system outcomes and reduce redundant or competing work efforts across the enterprise.
Builds and supports effective collegial relationships with applicable internal and external stakeholders and organizations, ensuring and fostering a high level of collaboration in order to develop partnerships, coordinate activities, review work, exchange information, and/or resolve problems. Promotes and models positive relationships among business units and corporate functions.
May serve as a staff resource to the organizations senior leadership team (SLT) and/or applicable committees. Periodically may develop, implement, and report to the SLT on PI initiatives, outcomes, and measurements.
Identify and organize system subject matter expertise with strong ability to lead large teams through influence.
Will partner with the PI Oversight Steering Committee to identify, prioritize and execute the enterprise wide PI Plan. Will provide outcome-based reporting to ensure tracking and monitoring for sustainment. Performs all functions according to established policies, procedures, regulatory and accreditation requirements, as well as applicable professional standards. Provides all customers of Banner Health with an excellent service experience by consistently demonstrating our core and leader behaviors each and every day.
Minimum Qualifications
Masters Degree in Business, Health Services Administration, Project Management or a relevant field, or equivalent level of education and experience.
Depending upon assigned area of responsibility, position may require applicable certifications and/or licensures, including but not limited to: RN; MD or DO; CPA; SPHR; JD from an American Bar Association accredited school; admission to a State Bar Association.
Strong knowledge of operations in applicable area(s) of position responsibility, influencing and leading large teams and subject matter experts as normally obtained through seven years of progressively responsible managerial experience in applicable area(s) of position responsibility, including a minimum of three years management level experience within a health care system setting or large multi-operational, complex corporate environment. Proven success as a leader working in a large, highly-matrixed, integrated delivery system in a senior management level position. Healthcare industry experience driving strategic and performance outcomes, as well as accomplishing organizational goals. Experience anticipating and responding to the needs of internal and external customers. Proven experience in managing fiscally sound, profitable, efficient, and responsible operations with strong financial and business acumen. Skilled in effectively engaging management level staff, employees, and stakeholders in order to build partnerships, achieve strategic initiatives, and attain organizational goals; constructing new and innovative solutions for complex and varying problems and situations while considering the larger perspective or context; mentoring and coaching management level staff by providing open and honest feedback that results in enhanced performance outcomes; effectively allocating resources in order to accomplish organizational goals; quickly assessing and assimilating organizational and industry financial dynamics in order to make appropriate decisions and act quickly on new initiatives; negotiating win-win scenarios with outside vendors/partners while representing the organization in the best possible light; developing collaborative relationships with internal and/or external strategic partners and/or other applicable parties. Leadership style and characteristics necessary to effectively perform in this role include: systems-thinker; innovative; collaborator; resilient; ability to work with teams; good listening; excellent coordinator; nonvolatile; values multiple disciplines; community visibility and leadership; polished presentation skills; and passionate about continuous improvement and providing high quality service to our customers.
Preferred Qualifications
Lean Six Sigma Certification, PMP.
Additional related education and/or experience preferred.
See above
See above
See above