Clinical Director, Women's Care, Chicago, IL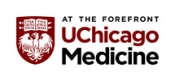 View the Website
UChicago Medicine
Director
Chicago, IL
June 11, 2019
Clinical Director, Women's Care
Bring Your Passion to the Forefront: Clinical Director of Women's Care
We're hiring for a Clinical Director of Women's Care to work at University of Chicago Medicine.
This candidate will report to the VP of Women and Children's Services and is responsible for oversight of administrative, financial and operational components of UCMC's Women's Care operations. This includes the Labor and Delivery unit, Mothers/Baby unit, UCM Perinatal Center, the Prenatal Education program, and the Fetal Care Center.
Clinical Director of Women's Care Essential Job Functions:
Develops and maintains operating policies, procedures and staffing to meet departmental needs, monitors the use of resources, provides managerial leadership and direction to the staff.
Directs all administrative and operational activities associated with area of responsibility.
Develops and implements short and long-range plans, incorporates new advances and technological initiatives to improve operational effectiveness.
Conducts feasibility studies and gathers data to accurately measure performance of clinical quality.
Advises and assist in the development and successful operation of clinical outreach initiatives.
Supervises and oversees staff, determines and communicates work goals, objectives and standards.
Establishes and monitors service delivery standards, works with faculty, nursing and ancillaries to ensure patient care delivery meets expectations and fiscal goals.
Develops programs to continually measure and evaluate quality.
Ensures timely and effective availability of patient and family support services, address patient complaints and facilitate prompt resolution, develop methods to evaluate customer satisfaction.
In conjunction with faculty, provide recommendations and facilitate the purchase of capital equipment and renovations/construction projects
Set a positive tone and professional leadership example; establish collaborative, timely and effective communications with senior leadership, physician leadership, staff and other departments.
Completes special projects on a regular basis or as assigned.
Complies with standards and regulations of various agencies regarding regulatory compliance including hospital and nursing department policies and procedures.
Works with the Vice President to monitor the budget within established guidelines.
Monitors the charge master, charges, bill hold and compliance issues.
Maintains cost effective, safe quality patient care in all areas.
Clinical Director of Women's Care Qualifications:
MSN degree required
Current licensure as a RN in the State of Illinois
3 to 5 progressive management experience required, preferably in a Women's Care setting or Neonatal Intensive Care Unit
Strong interpersonal, written and analytical skills required
Certification in clinical or administrative specialty preferred
If you or someone you know are interested in learning about this opportunity, please reach out to Chelsea Cottave at Chelsea.Cottave@uchospitals.edu or 773.717.5194.
About Us:
Located in historic Hyde Park, UChicago Medicine is an anchor institution in the Southside of Chicago and has been at the forefront of medical care since 1927, when it first opened to patients. Since then, our growing footprint has allowed us to expand exponentially, providing access to world-class, ground-breaking care to communities all over Illinois and northwest Indiana.
This past December, we opened our doors to the newest, most state-of-the-art adult emergency department in the state of Illinois, followed by the launch of a Level 1 Adult Trauma Center in May. As of this spring, UChicago Medicine received Magnet designation by the American Nurses Credentialing Center. Our team of nurses and interdisciplinary professionals are the best in class and provide the highest level of excellence in patient care. In addition, this year we received our 13th consecutive "A" rating from the Leapfrog Group for hospital safety. We are proud to be recognized amongst an pool of elite hospitals in the nation that consistently receive top ratings by U.S. News & World Report, including three UChicago Medicine specialties -- cancer (#31), gastroenterology & GI surgery (#42) and gynecology (#46) . Twelve Nobel Prize winners in physiology or medicine have been affiliated with the University of Chicago Medicine.
Why Join Us
We've been at the forefront of medicine since 1899. We provide superior healthcare with compassion, always mindful that each patient is a person, an individual. To accomplish this, we need employees with passion, talent and commitment… with patients and with each other. We're in this together: working to advance medical innovation, serve the health needs of the community, and move our collective knowledge forward. If you'd like to add enriching human life to your profile, The University of Chicago Medicine is for you. Here at the forefront, we're doing work that really matters. Join us. Bring your passion.
Bring your career to the next level at a hospital that is thriving; from patient satisfaction to employee engagement, we are at the Forefront of Medicine. Take advantage of all we have to offer and #BringYourPassiontotheForefront,
University of Chicago Medicine is growing; discover how you can be a part of this pursuit of excellence at: www.uchospitals.edu/jobs
The University of Chicago Medical Center is an equal opportunity employer. We evaluate qualified applicants without regard to race, color, ethnicity, ancestry, sex, sexual orientation, gender identity, marital status, civil union status, parental status, religion, national origin, age, disability, veteran status and other legally protected characteristics.
See above
See above
See above