Assistant Nursing Manager, Seattle, WA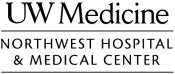 View the Website
Northwest Hospital & Medical Center
Manager
Seattle, WA
June 13, 2019
The Assistant Nurse Manager (ANM) supports and collaborates with the Unit Manager in the day-to-day operations of their designated unit (s) consistent with NWHMC Nursing Mission, Vision and Values and UW Medicine Patients are First goals. The ANM supports effective and efficient care by focusing on daily staffing and assignments, onboarding new nurses, patient rounding, supporting smooth patient flow and care coordination of complex patients, and unit focus on clinical standards and performance improvement. The ANM is lead on ensuring effective unit-based onboarding and mentoring of preceptors and unit based staff education coordination in collaboration with the clinical education department and/or Clinical Nurse Specialist assigned to specific patient populations or projects. The ANM routinely relieves staff of patient care duties so that they can complete post discharge patient calls and/or represent the department in committees or projects. A primary role of the Assistant Nurse Manager is complex care coordination, oversight of clinical nursing care, and mentorship of nursing staff to a higher level of performance.
Education Background
Graduate of an accredited school of nursing required.
BSN required.
Masters in Nursing preferred. Bachelors in other health related field acceptable if Master's degree is held Nursing.
Licensure, Registration, Certification
Current WA state licensure as RN.
Certification in specialty preferred or willing to obtain after hire.
Special Training/Skills
Supervisory or Management experience preferred.
Able to demonstrate the knowledge and skills necessary to provide care appropriate to the patients served on assigned unit/department.
Work Experience
Minimum of three years clinical experienced required.
One year of previous supervisory or leadership experience preferred.
Physical Abilities
Must be able to handle a fluctuating workload
This job requires ability to communicate clearly in English (verbal and written) with all stakeholders (providers, caregivers, patients, family members) for the effective treatment of patients.
Physical Demand Level: Heavy
In an 8-hour workday, must be able to-
Lift / Carry
50 to 100 pounds occasionally
25 to 50 pounds frequently
10 to 20 pounds constantly
As required, must be able to-
Sit, Stand, Walk, Bend, Squat, Kneel, Crawl, Climb and Reach above shoulders
Push and Pull
Perform fine motor functions
Must possess functional vision, hearing, and speech in order to communicate effectively with clients, client advocates, and staff.
Please follow this link to apply: https://careers-uwnwhmc.icims.com/jobs/9415/assistant-nursing-manager---outpatient-surgery-center/job
See above
See above
See above