Regional Manager, Eureka, CA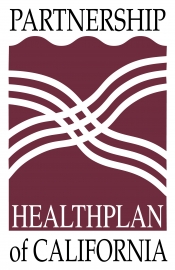 View the Website
Partnership HealthPlan of California
Manager
Eureka, CA
June 14, 2019
Regional Manager
Job Locations US-CA-Eureka
Job ID 2019-1530
Category Administration
Overview
POSITION PURPOSE
Under the direction of the Northern Region Executive Director, this position is responsible for the planning, direction, implementation, and management of PHC's operations in PHC's Regional Office; overseeing the day-to-day operations of PHC's Regional Office and Regional Office staff; acting as PHC's Regional community liaison and overseeing implementation of projects in cooperation with departmental leadership.
Responsibilities
ESSENTIAL DUTIES AND RESPONSIBILITIES
Oversees the successful operation of PHC's existing programs and lines of business and assists with planning, implementation, and evaluation of new programs.
With direction from the Northern Region Executive Director, recommends, plans, develops, implements, and evaluates goals and objectives for the Regional Office within PHC's larger organizational goals and objectives.
Assists the Provider Relations department with primary care, specialty, hospital, and other provider contracting and servicing in the Regional service area.
In cooperation with department directors, participates in strategic planning and budget development/monitoring, as appropriate.
In cooperation with department directors, monitors Regional Office staff to ensure the effective performance of the organization's operations.
Prepares management and other reports as necessary.
Provides feedback to department directors regarding their employees' performance, but does not have authority regarding employee hiring, termination, or disciplinary action.
Is responsible for day-to-day running of the Regional Office and establishes written procedures for ensuring the maintenance of high standards regarding operations, including:
Oversees Regional Office facilities, including maintenance and service contracts, in conjunction with the Administrative Services Department.
Ensuring compliance with PHC policies and procedures by all Regional Office staff.
Orienting new staff to the Regional Office and promoting a positive work environment.
Fosters and maintains a high level of customer service, recommending procedural improvements as needed.
Communicates closely with department directors about personnel, compliance, or other issues occurring in the Regional Office.
Acts as the HealthPlan's Regional community liaison, representing PHC in the area:
Represents PHC at Physicians' Advisory Committee, committee meetings, community meetings, forums, events, and other venues within the health care community.
Assists PHC member "walk-ins" who request assistance in person at the Regional Office.
In collaboration with PHC leadership, addresses concerns raised by stakeholders, including members, providers, employees, community members, etc.
Promotes PHC's services and values in the Regional service area.
SECONDARY DUTIES AND RESPONSIBILITIES
Leads, assigns, and participates in special projects or other duties as assigned.
Qualifications
HIRING CRITERIA
Education and Experience
Bachelor's degree in Business, Social Sciences, Health Care Administration, or related field; minimum five (5) years relevant experience in health care operations. Three (3) years of management level experience in managed care environment or five (5) years in community relations; or any combination which would provide the required knowledge and abilities.
Special Skills, Licenses and Certifications,/p
Comprehensive knowledge of California's Medi-Cal program. Strong customer service orientation; ability to build and maintain positive working relationships; an orientation towards setting and achieving objectives; basic understanding of the Regional service area; ability to adapt positively to changing priorities and work demands; ability exercise good judgment in decision-making; Valid California driver's license.
Performance Based Competencies
Excellent written and oral communication skills. Excellent interpersonal skills to develop and maintain critical relationships with external sources. Ability to handle varying situations with tact and diplomacy.
Work Environment And Physical Demands
Ability to use a computer keyboard. More than 15% of total work time is spent in front of a computer monitor. When required, must be able to move, lift, or carry objects of varying size, weighing up to 35 lbs. Must be able to operate a vehicle used on company business. Extensive travel may be required.
All HealthPlan employees are expected to:
Provide the highest possible level of service to clients;
Promote teamwork and cooperative effort among employees;
Maintain safe practices; and
Abide by the HealthPlan's policies and procedures as they may from time to time be updated.
IMPORTANT DISCLAIMER NOTICE
The job duties, elements, responsibilities, skills, functions, experience, educational factors and the requirements and conditions listed in this job description are representative only and not exhaustive of the tasks that an employee may be required to perform. The employer reserves the right to revise this job description at any time and to require employees to perform other tasks as circumstances or conditions of its business, competitive considerations, or work environment change.
See above
See above
See above