RN Appeals Care Coordinator, Portland, OR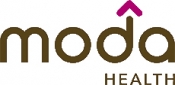 View the Website
Moda Health
Nurse
Portland, OR
June 15, 2019
The RN Appeals Care Coordinator is responsible for providing accurate and appropriate documentation, research and resolution of written and verbal complaints and appeals filed by members, providers and external agencies.
Primary Functions:
Resolve clinical member appeals for all lines of business in accordance with state and federal guidelines.
Regularly respond to all hearing, appeals, CTM (complaints filed with CMS), grievance, and external review requests within the stipulated time lines and following the review processes outlined in the Managed Care Manuals, Standard Operating Procedures and CMS best practices.
Represent Moda Health in administrative law judge hearings (ALJs) as required and give testimony on behalf of the plan.
Maintain accurate and timely documentation of all communication, as outlined in the department policies and procedures.
Provide oversight of delegated appeals activities to ensure compliance with regulatory and accrediting requirements.
Develop professional relationships with internal departments, including effectively communicating with support staff and customer service staff.
Contribute to the ongoing efforts of the department to foster a collaborative and team approach to case load.
Provide clinical guidance to non-clinical Appeals Team members.
Performs other duties as assigned.
Education, Experience Certifications
Current license as a registered nurse in the state of Oregon.
5 years of clinical nursing experience with preference given to experience in utilization review, discharge planning and/or managed care.
Type a minimum of 35 wpm on a computer keyboard and be proficient with Microsoft Office applications.
Strong analytical, problem solving, memory retention, organizational and detail oriented skills.
Excellent communication skills with the ability to interact with all levels of staff, members and providers as needed.
Ability to be a self-starter and proactively identify opportunities for improvement
Ability to defuse difficult/angry calls and work towards a positive resolution.
Ability to maintain confidentiality and project a professional business image.
Apply directly at https://ejob.bz/ATS/PortalViewRequirement.do?reqGK=27207040 or visit our careers page at https://www.modahealth.com/about/careers.shtml
See above
See above
See above