System Configuration, Supervisor, Bakersfield, CA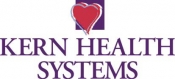 View the Website
Kern Health Systems
Supervisor
Bakersfield, CA
June 25, 2019
POSITION TITLE: System Configuration, Supervisor
REPORTS TO: Director, Information Technology Operations
DEPARTMENT: MIS 220
FLSA Status: Exempt
PAYBAND: C
General Purpose:
This position is responsible for assisting the Director of Information Technology (IT) Operations in the leading and managing the centralized system configuration team for the organization. The Supervisor of System Configuration will lead a highly talented team of multi-disciplinary resources that are responsible for system management and configuration of the large core systems for the company. The incumbent must have the ability to provide leadership within the Information Technology Department, and collaboratively manage the core systems in tandem with business disciplines to ensure fluid business operations based on the technical system configuration. The Supervisor of System Configuration must be capable of drawing sound conclusions; interpret and follow detailed and precise written and oral instructions; prepare clear, complete and concise reports for review; supervise, evaluate, and train assigned staff; and have the ability to work well and effectively communicate with people of various professional, vocational and educational backgrounds.
Essential Duties and Responsibilities:
Leadership
Supervise the centralized technical configuration team that manages the corporate systems for the organization to include but not limited to Medical Claims Processing; Provider Configuration; Benefits; Medical Management Authorizations; Population Health; and Electronic Data Interchange.
Provide strong technical configuration depth, Project Management (PM) skills, and related abilities to facilitate and execute multidiscipline projects and teams as directed.
Collaborate with various technical leadership and disciplines to perform duties and aid business and technical development while mentoring subordinates to enhance their career goals.
Lead and oversee core system configuration changes, modifications, and updates in support of operational technical and business decisions.
Interpret policy and procedure guidelines and analyze factual information to adapt or modify operational and technology systems in response to changing markets, regulations, or business operations.
Manage, establish, assist, or monitor configuration and business configurations of the core systems to ensure that it meets any regulatory adherence, is efficient for operational processing, and provides adequate security, or complies with any related business and technical requirements.
Expert in developing and creating analysis of a finite, measurable component, or processes within the system configuration and the impact the analysis reveals on the overall technical or business operations.
Create and establish data driven analytics of the organizations core system configuration and activities to ensure accurate and effective system operation.
Ensure that core system configuration and changes are recorded for historical purposes, integrated with the company change management, and executed in accordance with business design and requirements.
Effectively communicate or escalate configuration questions, discrepancies, or for immediate resolution.
Responsible for training staff on core system configuration management to include but not limited to policies, procedures, operations, and oversight.
Technology and Analytics
Provide technical leadership for business owners in analyzing process improvement opportunities through automation and assist in business analytics.
Use expert structured query language (SQL) skills to perform root-cause analytics to holistic impact and resolution criteria.
Leverage database technologies to create data analytics and reporting in order to gather, review, and prepare statistical data in such a manner as to recommend operational changes using technology (For example, compiling charts, tables or graphs to demonstrate Return on Investment (ROI) or efficiency gains).
Develop technical tools and programs to support daily configuration management activities ensuring that core system operations are implemented correctly and effectively.
Analyzes proposed changes of product or process design to determine effect on overall system, business impact, or human resources.
Employment Standards:
Bachelor's degree in Computer Science, Business Management or related field from an accredited school or equivalent and four (4) years progressive experience in a business or technology leadership position for a medium to large size organization.
Experience may be substituted on a year by year basis. Any combination of education and experience which demonstrates the required knowledge, skills and abilities may be qualifying.
Position is suited for a mid-level to advanced career management person.
Possession of valid California Driver's License and proof of valid State required auto liability insurance. Required Travel Up to 10%.
See above
See above
See above