Chief Medical Officer, San Francisco, CA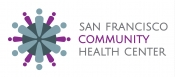 View the Website
San Francisco Community Health Center
Chief Medical Officer
San Francisco, CA
June 28, 2019
Chief Medical Officer
OUR TRANSFORMATION TO A COMMUNITY HEALTH CENTER
Over the past three years, we have been in a constant state of transformation and "start-up" as we have become a fully operational community health center. This has been a tremendous undertaking and we have been in a continual learning phase. We received a 100% score at our most recent HRSA operational site visit in August 2018 which means that we have successfully laid the clinical and financial foundations as a primary medical and behavioral health care provider. We take our mandate to serve low-income and homeless communities with the highest quality health care seriously, as we are HRSA-funded as both a Community Health Center Program and a Health Care for the Homeless Program. Our current focus is to sustain our high level of functioning, to support and retain our highly talented clinical team, to expand our new brand as a community health center, and to grow our patient numbers. In 2017, SFCHC opened a satellite clinic at the San Francisco LGBT Center to specifically be the health home for the LGBT community in San Francisco.
OUR CHIEF MEDICAL OFFICER'S ROLE
The CMO is responsible for medical services provided at SFCHC as well as quality management and program integration across the organization to ensure comprehensive and integrated services to achieve health and wellness for all clients and patients of the organization. Currently, the clinic represents approximately one-third of the overall operating budget of the organization (which is approximately $7-8 million annually), with the other two-thirds consisting of our comprehensive HIV programs, our transgender drop-in center, our community health education programming, and our capacity building assistance services. The CMO's role consists of the following key areas: providing patient care (~40%), overseeing all clinical work and quality improvement activities (~20%), building and strengthening external partnerships (~20%), and participating in agency-wide leadership, planning, and visioning (~20%). The CMO shares responsibility with the Director of Clinic Operations and QI and Director of Finance for clinic and financial performance measures, respectively. The CMO reports to the CEO and participates as a member of the organization's Leadership Team.
WHAT MAKES THIS POSITION UNIQUE
We continue to maintain our roots and reputation as an HIV provider for the most marginalized communities of San Francisco and this is what makes us special. We are in the process of expanding our patient volume and provider capacity. Currently, we operate with a medical provider capacity of 1.5-2.0 FTE. We have one full-time nurse practitioner, two part-time nurse practitioners, and a contract part-time Medical Director. Our mid-level providers are newer in the field. Due to the complexity and acuity of our panel of patients which include multiply-diagnosed individuals (HIV, substance use disorder, mental illness, and homelessness), a large panel of transgender individuals, and queer transitional age youth, our cycle time and provider productivity has been impacted. This half- to full-time CMO position is aligned with our current strategy to build and grow our clinic, diversify our patient mix, and increase clinic efficiencies, alongside expansion of our organization in general.
WHO IS THE IDEAL CANDIDATE FOR THIS POSITION
You agree with and will whole-heartedly champion our vision/value statement: SFCHC is an LGBTQ and people of color health organization that believes everyone deserves to be healthy and needs access to the highest‐quality health care. We foster resilience, strength, connection, health, and wellness for all communities. To us, health care will always be grounded in social justice.
You are committed to serving the most vulnerable, marginalized, and stigmatized communities. This is at the heart of our work, and this inspires you. You are both an advocate for these communities and know well the challenges of providing care for these communities.
You are not afraid of challenges that a "start-up" phase of a clinic faces. You readily contribute to team problem-solving and have a "roll-up-your-sleeves" attitude when facing complex problems.
You are the kind of person who understands and can hold the tensions between quantity and quality when it comes to provider productivity, mid-level provider training, and cycle time and patient volume demands.
You believe in the integration of behavioral health and primary medical care. For most of our patients, this is what moves the dial, as having some food and snacks and a safe place to be for a moment is the first step in the process of being engaged in health care.
You want to be involved in the local and national FQHC/community health center and LGBT health care movements and to contribute as a thought leader.
HIGHLIGHTS OF MAJOR RESPONSIBILITIES
Establishes guidelines and directly supervises the quality of medical care provided by physicians, mid-level providers, nurses and students.
Conducts monthly Quality Assurance and all Provider Meetings.
Completes/Oversees patient history and physicals, and documents all patient care, and formulates and directs plan of care for the patient and refers to other physicians, specialists, as needed.
Complies with State Physician Guidelines/Laws on Practicing Medicine.
Responds to medical emergencies.
Participates and provides patient care for acute care services at hospital.
Provides/Coordinates evening and week-end coverage for patients on a rotational basis.
Participates in continuing education and professional growth.
Adheres to the standards and policies of the Organizational Privacy/Security and Compliance Programs, including the duty to comply with applicable laws and regulations (HIPAA, OSHA, OIG guidelines, other State and Federal laws). This also includes reporting to the Board of Directors, supervisor, or suggestion box,any suspected unethical, fraudulent, or unlawful acts or practices.
Participates on the Quality Management Committee of the Board of Directors
Has direct authority over lab services and pharmacy
Oversees execution and implementation of all health care memorandum of understandings with partner referral organizations, health care contracts, and participation in health care networks and associations.
Responsible, along with Director of Finance and CEO, for compliance with all HRSA health center program requirements.
QUALIFICATIONS
Must hold a diploma from a school accredited by the Liaison Committee on Medical Education (LCME) OR an osteopathic medical school by the American Osteopathic Association (AOA)
Must have completed not less than 12 months of graduate medical education or its equivalent OR holds certification from the Educational Commission for Foreign Medical Graduates (ECFMG)
Has successfully completed not less than 12 months of graduate medical education through the first-year level of graduate medical education or its equivalent Board Certified in Primary Care (Family Practice/Internal Medicine/Med Peds).
At least five years experience in a management or leadership position in a public/private/nonprofit environment and experience as a member of senior management teams, with excellent supervisory and coaching skills; strong, demonstrated facilitative leadership skills; and strong analytical skills
Sensitivity to HIV issues, as well as gender, gender identity, sexual orientation, ethnicity,and language diversity
Experience and ability to work independently, as well as with and across all levels of management and line staff; experience and ability to influence and collaborate in a diverse and cross-functional workplace.
Experience and ability to identify stakeholders' needs and concerns and provide proactive solutions.
See above
See above
See above