Director of Grants and Contract Management, Othello, WA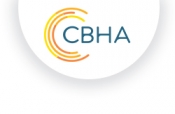 View the Website
Columbia Basin Health Association
Director
Othello, WA
July 2, 2019

Director of Grants and Contract Management
Overview
Responsible for the financial management and compliance while maintaining a knowledge management system for contracts and grants.
Responsibilities
Responsible to the Grant filing of information process
Responsible for Grant status update reporting
Responsible for tracking, maintenance and accuracy of metrics, contract documents, and supporting documentation
Contributes to Organizational success targets for net operating margin
Responsible for support of the revenue cycle
Responsible for maintaining IT Inventories and asset management
Promotes a positive work culture and upholds clinic policies and procedures, including the WE CARE standards of Behavior.
Must uphold confidentiality at all times in regards to CBHA activities, reports, financials, patient health information and other proprietary information specific to CBHA.
Other duties as assigned.
Qualifications
Professional and Technical Knowledge:
Bachelor's degree with a minimum five years of experience preferably in a healthcare setting or equivalent education and experience.
Possesses general level knowledge/experience of healthcare compliance and other relevant guidance (HIPAA, Safe Harbor, etc.)
Applicable training and experience may be substituted for formal education, depending on the nature and duration.
Technical Skills:
Ability to create more complex documents in word process software, including creating tables, charts, graphs and other elements.
Ability to use spreadsheet software to analyze data, including the use of formulas, functions, lookup tables and other standard spreadsheet elements.
Demonstrates proficiency in the use of database software.
Possesses working knowledge of standard office equipment.
Communication Skills:
Responsible for effectively communicating basic or non-technical information to co-workers and others.
Responsible for the resolution of conflicts that may arise because of disagreements between employees or between employees and patients.
Job duties require the compilation and analysis of information in effective written form, including correspondence, reports, articles or other documentation.
Job duties require the effective communication of information during informal and formal verbal presentations.
See above
See above
See above