Director, Medical Staff Services, Seattle, WA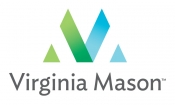 View the Website
Virginia Mason Medical Center
Director
Seattle, WA
July 3, 2019
Director, Medical Staff Services
Management | Fulltime - Regular | Seattle, WA, US | 40 hours per week
Job Number: 191392
Department: Medical Staff Services and Claims
Hours: 8:00am - 5:00pm
Honored as Top Hospital of the Decade by The Leapfrog Group, Virginia Mason in Seattle, WA, is internationally recognized as a preeminent organization that is focused on transforming health care. True to that vision, we spent this past decade creating and delivering a multitude of innovations. The results? Industry-changing process improvements and initiatives that have revolutionized our ability to eliminate waste, cut costs, and most importantly, improve the quality of services. Our commitment to Team Medicine and the transformation of health care is what built our reputation as a quality leader, and empowers us with the capability to provide rapid access to care through our Virginia Mason Production System.
As a key member of our leadership team, you will help to continually develop the results-driven initiatives that define our success and are transforming healthcare.
The Director of Medical Staff Services is a critical position for the organization and provides professional expertise and leadership to inform decision making, continuously improve processes, and ensure overall regulatory compliance related to credentialing, privileging, and medical staff governance. This position provides leadership, supervision, and expertise to a shared services model that supports credentialing functions for more than one hospital. This position provides an important contribution to our overall patient safety strategy and is highly regulated by The Joint Commission, CMS, and NCQA.
Qualifications:
Bachelor's Degree required.
Minimum 5 years progressive experience in a supervisory/leadership role in the medical staff services setting required.
Certified Processional Medical Staff Services Management (CPMSM) required.
Must possess a thorough understanding of medical staff credentialing and privileging regulatory requirements and best practices.
Strong critical thinking skills.
Strong written and verbal communication skills.
Experience interacting with physicians in highly sensitive situations.
Experience with electronic credentialing processes and shared services models supporting more than one facility.
Must also have knowledge and skills with various credentialing software programs.
Master's degree preferred.
Virginia Mason, established in 1920 in Seattle, WA, is internationally recognized as a preeminent health care organization focused on delivering quality services to our patients. We have a 336-bed hospital in Seattle and multi-specialty medical group practice with more than 450 physicians. With a network of primary, specialty, neighborhood clinics and regional medical centers; you will find our culture is the very definition of best practices and a model that is the benchmark for other medical organizations. Join us, and find out how many ways Virginia Mason offers you the chance to focus on what really matters—your patients.
Located in the Pacific NW, Seattle is an area with a mild climate year round and close to the great outdoors where we enjoy an abundance of activities with our close proximity to the waters of Puget Sound and surrounding mountains. City life and cultural activities are also thriving. With a variety of neighborhoods and areas to work and live, there are many choices for the type of lifestyle you'd like to enjoy.
We are an equal opportunity/affirmative action employer.
See above
See above
See above