Chief Operations Officer, San Mateo, CA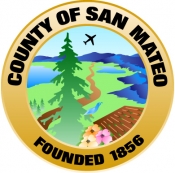 View the Website
San Mateo Medical Center
Senior Leadership
San Mateo, CA
July 8, 2019
CHIEF OPERATIONS OFFICER
San Mateo Medical Center
$224,036.80 - $280,030.40 Annually
San Mateo Medical Center (SMMC) is an integrated County-run health care delivery system, focused on the needs of the underserved. SMMC serves as a key provider within the Health Plan of San Mateo's (HPSM) public/private network. We are currently seeking a Chief Operating Officer (COO) who will plan, organize, direct, coordinate and evaluate all of the operations of San Mateo Medical Center; advise the Chief Executive Officer on the development and implementation of the Medical Center systems, policies and strategic planning; and coordinate the operations through facilitation of the work of the executive management team.
The Chief Operations Officer reports directly to the Chief Executive Officer and serves as a member of the Senior Management Team. The incumbent will exercise direct and indirect supervision over Ambulatory Services, Laboratory, Pharmacy, Radiology, Rehabilitation, Food and Nutrition Services and Environmental Services, and assigned managerial, professional, technical and clerical staff, as well as work with the Chief Medical Officer, Chief Nursing Officer, Chief Quality & Experience Officer and Chief Financial Officer to coordinate the optimal delivery of medical services at San Mateo Medical Center.
The ideal candidate will have:
Significant experience in overseeing operations in a public health system
Knowledge of the principles and practices of health care administration, including trends in health care policy, treatment, research, education, licensing and accreditation
An understanding that public systems must function in new and innovative ways, must exceed quality standards and benchmarks, must work closely with other partner hospitals and clinics to assure continuity of care, must strive to develop a seamless integration with the County's other health-related programs and departments, and must balance clinical needs with efficient operations
The ability to thrive as part of a leadership team that is focused on developing and sustaining a health care delivery system that targets the most underserved in the community
Knowledge of LEAN/LEAP leadership philosophy and improvement methodologies and its application in a health care environment
A willingness to learn new leadership techniques while participating in the building of a principle-based leadership culture at San Mateo Medical Center
Familiarity with the principles of financial and budget administration in a public hospital setting, including medical care reimbursement
Experience working with organized labor and within civil service environments is preferred
The strategic thinker and champion of employee engagement we seek will have, or be in pursuit of, a Master's degree in Management, Public Administration or Health Care Administration, or other health-related field and five (5) years of increasingly responsible experience in a health care organization performing a variety of duties related to administration and management, or a combination of such education and experience.
To learn more about this position, please visit our online brochure at: https://jobs.smcgov.org/coo-smmc-brochure-070319/
San Mateo County is in the heart of the San Francisco Peninsula, offering a wide range of recreational pursuits, economic opportunities and numerous attractions. The 700,000 residents of the County enjoy a diverse, multi-cultural citizenry, cosmopolitan ambiance, temperate climate, clean air, rural open space and a geographic location in the heart of the San Francisco Peninsula.
Final Filing Date: July 23, 2019 at 5:00pm
To apply for this exciting career opportunity, you must complete the online application, including the supplemental questions, and upload your resume and cover letter at: https://www.governmentjobs.com/careers/sanmateo/jobs/2497254/chief-operations-officer-smmc-open-and-promotional. Applications are only accepted online. EOE
See above
See above
See above