Radiology Technologist, Cordova, AK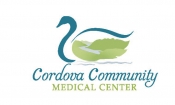 View the Website
Cordova Community Medical Center
Technical/Professional
Cordova, AK
July 10, 2019
Join Our Team
Cordova Community Medical Center (CCMC) may be the career opportunity you are looking for. In addition to accruing paid time off, regular employees enjoy access to health insurance and life insurance. CCMC is a participant in the State of Alaska's Public Employees Retirement System (PERS).
Radiology Technologist
Supervisor: CEO
Status: Full-Time
Department/Division: Radiology Department
Classification: Non-Exempt
POSITION SUMMARY
The primary purpose of your job position is to assume the day to day operations of the Radiology Department in accordance with the current applicable federal, state, and local standards, guidelines, and regulations, and as may be directed by the medical center CEO. Has no supervisory responsibility.
ESSENTIAL RESPONSIBILITIES
Assumes responsibility for which patients should be called and when in order to maintain a steady work flow.
Radiographs inpatients and outpatients.
Ensures that equipment is warmed up; on a daily basis, checks and inspects all equipment in assigned areas of responsibility for physical or mechanical hazards in order to promptly report all hazards and effectively plan for needed repairs.
Views radiographs that are taken and determines whether or not they are of optimum quality for radiologist's interpretation.
Clarifies nurses' questions about patient orders for exams, preps for particular exams, and organizes stat work.
Obtains stat readings as designated by exam from the radiologist and relays the information to the nurse or doctor via telephone or computer.
Responsible for the delivery of professional services and the provision of high-quality patient care.
Maintains radiological services in accordance with standards established by the medical center and with state, local, and federal standards which may apply.
Pursues continuing education in professional practice and management skills.
Cleans the department equipment as time allows; maintains orderliness and cleanliness in areas of responsibility at all times.
Monitors and ensures responsibility for the condition of radiographic rooms after use, ensuring that adequate supplies are available to facilitate the entire departmental operation.
Attend and participate in in-service educational classes and on-the-job training programs as directed.
Maintain the confidentiality of all patient care information.
Must utilize safety precautions with Radiation exposure.
Is expected to respond to the hospital, if requested, to assist in the event of an emergency or if the hospital activates its emergency management plan.
Perform other related duties as assigned
The above is not intended to be an all-inclusive list of essential functions for the job described, but rather a general description of some of the responsibilities necessary to carry out the duties of this position.
QUALIFICATIONS
EDUCATION: Must have been certified, registered or educated in an accredited radiological school of allied health sciences, medical center based or college.
Must maintain the proper registry credentials and be current and in good standing with the American Registry of Radiological technologists.
Must be able to maintain continuing educational credits each year or as specified by the American Registry. Must be competent in Dicom & Teleradiology areas
EXPERIENCE: Minimum, one (1) year employment in an accredited medical center radiology department after graduation or registration to experience independent working skills. Must have explicit knowledge of quality assurance.
Able to produce quality work with the test tools to ensure radiation standards as set forth by the State of Alaska and appropriate groups certifying this medical center.
REQUIREMENTS: Must possess a valid and current registration from an approved accrediting agency. Must be able to write, speak, and understand the English language. Possess the ability to make independent decisions when circumstances warrant such action. Possess the ability to deal tactfully with personnel, patients, family members, visitors, government agencies, and the general public. Must have patience, tact, cheerful disposition and enthusiasm, as well as be willing to handle patients of every maturity level. Ability to implement and interpret the policies and procedures of the radiology department. Must be able to lift patients, medical equipment, supplies, etc.
ADDITIONAL REQUIREMENTS
Upon date of Hire: Current Negative TB Test
Ability to Pass a DHSS Criminal History Check and Drug Test Must be current in all immunizations
Apply Today!
For more information or to apply, contact Human Resources by phone at 907-424-8221 or email »
You can also download a Printable Employment Application »
Cordova Community Medical Center is an Equal Opportunity Employer
CCMC does not discriminate in employment opportunities or practices on the basis of race, color, religion, gender, national origin, age, disability or any other classification in accordance with federal, state and local statutes, regulations and ordinances.
See above
See above
See above