Clinic Administrator, Wenatchee, WA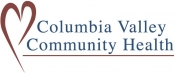 View the Website
Columbia Valley Community Health
Administrator
Wenatchee, WA
July 19, 2019
Columbia Valley Community Health (CVCH) is a dynamic, progressive community health center with 8 clinic locations throughout Wenatchee, East Wenatchee, and Chelan. CVCH is a modern, well-equipped Community Health Center, with fully integrated EMR, and our services include Medical, Dental and Behavioral Health.
The Clinic Administrator's primary job function is to ensure effective day-to-day operations, provide supervision for assigned staff, and ensure assigned programs achieve their goals while maintaining the highest level of quality and compliance for multiple sites and programs. The Clinic Administrator may serve as a CVCH liaison to the communities in which assigned sites are located. The Clinic Administrator works as a dyad partner with the clinical director for their assigned program(s) and reports directly to the COO.
We are located on the sunny side of the Cascade Mountains, Wenatchee rests in the heart of Washington State. Just a short drive from Seattle and Spokane, the Wenatchee Valley is a vacationer's dream. We have 300 days of sunshine, four distinct seasons, great local schools, minimal commute and traffic, low crime rate, renewable, affordable energy, healthy tourism and robust agriculture and wine country.
Position Requirements:
Bachelor's degree in healthcare or related field required. Master's degree in healthcare or related field preferred.
Five years' experience in a supervisory position with experience in a healthcare field. Consideration may be given for any combination of experience and education.
Why Work at CVCH:
When staff are engaged, they are active participants in creating a workplace culture that really works. According to a study of 600 healthcare organizations by Sperduto & Associates, CVCH staff are more engaged in their work than 95% of similar organizations across the country. We are proud to have such dedicated staff serving patients, day in and day out.
We offer:
Competitive Compensation
Flexible Schedules
Generous Paid Leave/Holidays
100 % Employer Paid Medical for Employee
Retirement with Company Matching
Free Gym Membership
We invite you to visit our website (www.cvch.org) to learn more or to apply online.
See above
See above
See above