Deputy Director - BHS - Clinical, Stockton, CA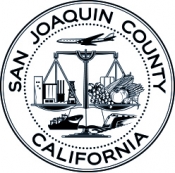 View the Website
San Joaquin County Behavioral Health Services
Deputy Director
Stockton, CA
August 1, 2019
The current vacancy will provide oversight to the adult outpatient treatment program. The Deputy Director—BHS—Clinical will be responsible for providing leadership direction on strategic planning and program implementation utilizing a team approach. This is an at-will position and is exempt from the San Joaquin County Civil Service System.
The ideal candidate is a visionary, analytical, collaborative, and results-oriented individual with management experience in the area of behavioral health services, preferably in the public sector, with excellent communication skills. The candidate will have the ability to:
Analyze and evaluate complex rules and regulations to implement program operation mandates within federal, state and other regulatory systems
Cost effectively manage and direct clinical activities of a large, complex behavioral health agency
Establish relationships, build networks, and generate resources to meet the needs of Behavioral Health Services and the community
Education, Experience Certifications
Either Pattern I:
License: Valid California licensure as one of the following:
LCSW, MFT or LPCC issued by the California Board of Behavioral Sciences.
A Psychologist issued by the California Board of Psychology.
A Physician, issued by the Medical Board of California (including certification by the American Board of Psychiatry and Neurology).
Education: Master's or Doctorate degree required for licensure as a Licensed Clinical Social Worker, Marriage and Family Therapist, Licensed Professional, Clinical Counselor, Psychologist, or Physician.
Or Pattern II:
License: Valid licensure as a Registered Nurse issued by the California Board of Registered Nursing (BRN), and current listing with the BRN as a Psychiatric/Mental Health Nurse.
Education: Graduation from an accredited university with a master's degree in psychiatric or mental health nursing.
BOTH PATTERNS: A valid California's driver's license
DESIRABLE QUALIFICATIONS:
Experience: Five years of management experience in a public sector health care agency or program, including at least two years managing behavioral health clinical program services and activities.
To Apply
Apply online at: https://jobapscloud.com/sjq/
See above
See above
See above