Director of Quality & Compliance - Healthcare Services, Seattle, WA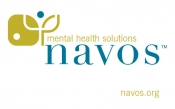 View the Website
Navos
Director
Seattle, WA
August 5, 2019
Director of Quality & Compliance - Healthcare Services (Req #578)
Medical Services OP – Seattle, Washington
The reasons to work at Navos are as unique and diverse as the people who work here. Join us for the professional challenges you seek as an integral member of the Navos Quality and Compliance Team.
The Director of Quality and Compliance directs and leads the Quality Assurance and Corporate Compliance programs for Navos behavioral health Hospital, Outpatient programs (mental health and substance use disorder), and Children's Long-Term Inpatient Program (CLIP). The role requires collaborative, proactive, and patient centered relationships to achieve strategic goals and to facilitate and maximize outcomes.
Key Functions & Responsibilities:
Utilizes quality methodology to educate all levels of hospital and outpatient staff in continuous performance improvement and patient safety concepts, processes and tools.
Implements data collection methodologies, databases, action plans and reporting strategies, as appropriate.
Responsible for the review, maintenance and creation of required quality and compliance policies and also provides general oversight of the Navos policy process.
Serves as a resource to Navos staff regarding federal, state, local, MCO, BHO, TJC regulations.
Designs, implements, manages and leads Navos' Corporate Compliance program.
Ensures that all Navos services, practices and duties are executed in a legal and ethical manner.
Responds to and participates in investigations related to policy and compliance violations.
Required Qualifications:
Bachelor's degree from an accredited college or university in Business Administration, Public Administration, Health Administration, Health Information Administration, Systems Analysis, Finance, Economics, Nursing or a related degree.
Six years of experience in a director or managerial capacity working in quality assurance and compliance capacity (preferably in a behavioral health setting) with at least three out of the six years' experience working in a hospital setting.
Current knowledge and understanding of laws, legal and professional requirements, privacy, confidentiality and other principles and rules related to state, MCO, federal and Joint Commission (TJC) regulations.
Healthcare, DOH, Joint Commission, and quality assurance experience required.
Excellent soft skills.
Preferred Qualifications:
What We can Offer You!
A unique learning opportunity and the chance to be a part of a multi-disciplinary team that encourages growth, creative thinking, and contemporary learning.
22 days Paid Time Off & 8 paid holidays in your first year!
Medical
Dental
Vision
401k Plan
Located in the beautiful Pacific Northwest!
Any job offer will be contingent upon the results of an updated background investigation.
About Us: At Navos, we offer a healing home for children, young people and adults who are vulnerable to mental illness and substance use disorders. The Navos mission is to transform the quality of life for the people we serve by providing a broad spectrum of care. We believe that equity and inclusion are vital to living our values and achieving our mission.
Apply Here! Or paste this link in you web browser: https://navos.bamboohr.com/jobs/view.php?id=578
Navos is an Equal Opportunity Employer. All qualified applicants will receive consideration for employment without regard to race, color, religion, sex, national origin, disability status, protected veteran status, sexual orientation, gender identity or any other characteristic protected by law.
See above
See above
See above