RN Case Manager, San Francisco, CA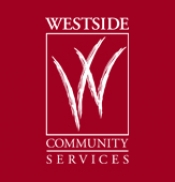 View the Website
Westside Community Services
Case Manager
San Francisco, CA
August 6, 2019
TITLE: RN Case Manager
CLASSIFICATION: Exempt/Full Time 40 hrs. per week
PROGRAM/DEPARTMENT: AIDS Case Management
IMMEDIATE SUPERVISOR: Program Manager
$42.68 an hour (40 hours a week) Must be licensed with the state of California
SUMMARY OF POSITION RESPONSIBILITIES:
Under the direction of the Program Manager and in coordination with the Clinical Social Worker, the Nurse Case Manager attempts to improve the quality of life for persons living with AIDS or symptomatic HIV disease. The Nurse Case Manager is responsible for overall coordination of services for an assigned caseload. Assessments are conducted through home or office visits.
GENERAL DUTIES:
Overall Service coordination including but not limited to:
Conducting telephone conversations with social work staff, physicians, nurses to discuss clinical status and issues.
Provide 90-day assessments to monitor clients' health and medical needs, and facilitate necessary referrals/linkage.
Assess the need for referrals (emotional support, attendant care, mental health and/or substance abuse tx) and make appropriate referrals.
Assess client for and assist in managing crisis situations.
Confer with physicians regarding viral loads, TB tests and other clinical issues. Advocate as necessary.
Supplies client statistical data for data processing/and computer entry accurately and in a timely manner
(Ex. CMP data forms).
Complete documentation as required.
Responsible for an active participation in the quality assurance process.
Maintains caseload and provides PRN nursing as determined by Social Work Case Manager
Participates in weekly case conferences.
Assist in generating client referrals in accordance with contract guidelines and regulations.
Must be sensitive to, but not limited to the needs of various cultural and religious backgrounds, people of color, LGBTQQI community members, and others with AIDS/HIV.
Other related duties as assigned.
This job description reflects management's assignment of essential functions; it does not prescribe or restrict the tasks that may be assigned.
QUALIFICATION REQUIREMENTS:
Licensed as a Registered Nurse in the State of California.
Two years' experience as an RN, one year in community nursing.
B.S. PHN preferred. Three (3) years' experience may be substituted.
OTHER SKILLS & ABILITIES:
As a Westside team member you represent Westside Community Services. Other desired characteristics include being sensitive to the needs and committed to the cultural relevancy of services.
PHYSICAL AND VISUAL ACTIVITIES:
Mild to medium to heavy work requiring prolonged or repeated standing, walking, climbing, stooping, kneeling, crouching, lifting, carrying to a maximum of up to 50 lbs.
SCHEDULE: TBD
Please send resume and salary requirements to hr@westside-health.org
Westside Community Service is an Equal Opportunity Employer. People of color and/or bilingual are Encouraged to Apply. We will consider qualified candidates with criminal histories in a manner consistent with the requirements of the San Francisco Fair Chance Ordinance.
See above
See above
See above