Certified Nursing Assistant, San Francisco, CA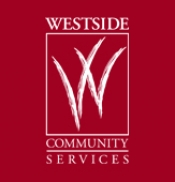 View the Website
Westside Community Services
Certified Nursing Assistant
San Francisco, CA
August 6, 2019
TITLE: Certified Nursing Assistant/Home Health Care Aid
CLASSIFICATION: Non-Exempt/Full-time/40 hrs. per week
IMMEDIATE SUPERVISOR: Program Manager
PROGRAM/DEPARTMENT: AIDS Case Management
$20.54 an hour (40 hours a week) with the State of California
SUMMARY OF POSITION RESPONSIBILITIES:
Under the supervision of the Site Supervisor and the Nurse Case Manager in cooperation with the Social Workers, the CNA is responsible for providing attendant care in the client's home. Attendant care services include planning and preparing nutritious meals, taking vital signs, reporting changes in the client's condition and needs, completing appropriate records and assisting the client with the following:
GENERAL DUTIES:
Include but not limited to assisting the client with the following tasks:

Getting into and out of bed.
Bathing and care of the mouth, skin, and hair.
Dressing.
Eating.
Walking.
Prescribed Exercises.
Using the bathroom and/or bedpan.

Providing client with reminders to take meds.
Maintaining a clean environment.
Other duties as assigned by the Nurse Case Manager
This job description reflects management's assignment of essential functions; it does not prescribe or restrict the tasks that may be assigned.
QUALIFICATIONS:
High school diploma/GED and one (1) year experience providing Home Health Attendant care.
Must have valid HHA and CNA certificates. Please include your Certification numbers with your resumes. Resumes without certification numbers will not be accepted.
Knowledge of HIV disease and six (6) months experience working with people with HIV disease.
Experience working with a diverse cultural population.
Ability to provide personal care and some housekeeping.
Ability to follow verbal and written instructions.
Good writing and verbal skills.
PHYSICAL AND VISUAL ACTIVITIES:
Mild to medium to heavy work requiring prolonged or repeated standing, walking, climbing, stooping, kneeling, crouching, lifting, carrying to a maximum of up to 50 lbs.
Physical and visual activities that is commonly associated with the performance of the essential functions of this job. "Commonly associated" is not intended to mean always or only. There may be different experiences that suggest other ways or circumstances where reasonable changes or accommodations are appropriate.
SCHEDULE: Monday -- Friday 8:30 am -- 5:00 p.m.
Please send resume and salary requirements to hr@westside-health.org
Westside Community Service is an Equal Opportunity Employer. People of color and/or bilingual are Encouraged to Apply. We will consider qualified candidates with criminal histories in a manner consistent with the requirements of the San Francisco Fair Chance Ordinance.
See above
See above
See above