Clinical Case Manager / ACT Program, San Francisco, CA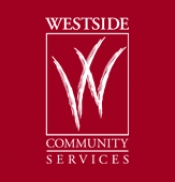 View the Website
Westside Community Services
Case Manager
San Francisco, CA
August 6, 2019
TITLE: Clinical Case Manager
IMMEDIATE SUPERVISOR: Program Manager
CLASSIFICATION: Exempt/40 hrs per week
PROGRAM/DEPARTMENT: ISC- Assertive Community Treatment (ACT)
SUMMARY OF POSITION RESPONSIBILITIES:
Under supervision of the program manager with support from the clinical supervisor, this position serves as case manager or the primary service coordinator for acutely mentally ill adults. Function as part of a team that includes but is not limited to Masters Level Clinicians, Psychiatrists, LVNs, and a Vocational Coordinator. The responsibilities entail extensive community outreach to client residences (Hotels, Apartments, and Residential Care Facilities) as well as Inpatient Units, Long-Term Care Facilities, and other locations. Assisting clients with obtaining needed community resources.
GENERAL DUTIES:
Provide direct case management/therapeutic services to chronically mentally ill adults, many with co-occurring disorders, as needed and on demand both in the clinic and in the community.
Accept new client assignments from program manager or clinical supervisor, meets the client in the most appropriate setting (clinic, hotel, hospital, L-facility, etc.), works with the client to facilitate enrollment in the program.
Conduct a mental health assessment in order to develop appropriate treatment plans and goals for each client.
Maintain the clinical record which includes completion of all required paperwork and on-going progress notes for each client contact, submits daily billing for services performed.
Provide comprehensive case management: assist client to secure housing, payee services as indicated, medical/dental services, in-home support services, vocational services, accompany client to appointments, help client navigate the criminal justice system, assist with other needed services.
Liaison with other treatment providers, housing personnel, family members, others involved in the client's care and community functioning.
Provide crisis intervention as needed which may include community outreach and hospitalization of the client.
Participate in weekly mandatory meetings: team meetings and weekly supervision.
Do weekly rotations in the shift-manager's office serving as the officer-of-the-day for the program.
Participate in a monthly on-call schedule to provide phone coverage during evenings, weekends, and holidays.
Attend trainings relevant to better serving the program's client population.
Adhere to all Westside and CBHS policies and procedures.
Other duties as assigned.
QUALIFICATIONS:
ASW, LCSW, MFT, AMFT, LPCC degree in a mental health discipline must be license eligible in the State of California.
Three years prior experience in a community mental health setting/hospital serving chronically mentally ill adults; case management/community outreach experience preferred.
Willingness to outreach clients in SRO hotels, public housing projects, RCF's, other community settings; work with individuals who have multiple mental health, substance abuse, and functional difficulties (including poor hygiene).
Ability to work collaboratively/cooperatively within an interdisciplinary team, in a multi-cultural environment, and with a broad array of community service providers.
Bilingual capability preferred.
Excellent communication skills.
Must have basic computer knowledge and skill.
Westside Community Services is a community-based organization that is looking for skilled people who have demonstrated a cultural competence with communities of color. We offer competitive salaries and excellent benefits.
WORK SCHEDULE:
Monday thru Friday
8:30 a.m. – 5:30 p.m. (Evenings, Weekends, Holidays and Pager Rotation Required)
APPLICATION DEADLINE: OPEN UNTIL FILLED
Please send resume and salary requirements to hr@westside-health.org
WESTSIDE Community Services is a Proud Affirmative Action
Equal Opportunity Employer
People of Color and/or Bilingual are encouraged to apply
See above
See above
See above