Treatment Counselor/ Methadone Program, San Francisco, CA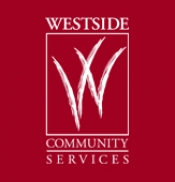 View the Website
Westside Community Services
Chemical Dependency Professional
San Francisco, CA
July 1, 2019
TITLE: Treatment Counselor
CLASSIFICATION: Full-Time/Non-Exempt/40 hours
IMMEDIATE SUPERVISOR: Program Manager
PROGRAM/DEPARTMENT: Methadone
$20.54 an hour/ must have their certification CAADE/CADTP/CCAPP
SUMMARY OF POSITION RESPONSIBILITIES:
The Treatment Counselor works with a multi-disciplinary team to deliver and coordinate substance abuse treatment and counseling services while assessing for mental health, recreational, educational and other supportive activities for program participants.
GENERAL DUTIES:
Provide individual, group or family counseling to maintenance clients within State and Federal regulations.
Maintain therapeutic contact with methadone client caseload during their stay in the treatment program.
Maintain assigned caseload of approx. 40-60 clients and provide case management for clients.
Responsible for urine surveillance.
Maintain timely and appropriate client charts. This will include: Intake assessment, progress notes, and discharge summaries.
Maintain close communications with Methadone Medical Director and other program staff.
Adhere to all State, Federal and Program regulations and procedures regarding methadone treatment.
Refer clients on an as-needed basis to other community services.
Develop contracts for problematic clients inclusive of detox and maintenance programs.
Prepare and present case conferences for caseload maintenance.
Maintain communication between methadone program and outside agencies for outreach program.
Communicate clearly and cooperatively with staff and clients.
Work within program's quality assurance guidelines.
Participate in professional development training throughout the year; participate in safety training.
Commit to the provision of culturally competent services.
Follow established company policies and those outlined in the program policies and employee handbook
Special projects and other responsibilities as may be determined.
Knowledge, Abilities and Skills:
Bachelor's Degree in the social sciences or behavioral sciences preferable or High school diploma and Two (2) years of paid counseling experience in human services, drug-counseling experience preferable or two (2) years of college education in human services; drug counseling experience preferable.
Demonstrated the ability to obtain information about and interpret information in terms of the client's stage of change.
Demonstrated the ability to understand the natural history of drug dependence.
Demonstrated the ability to understand of the bio psychosocial influences and effects of dependencies.
Demonstrated the ability to understand the range of treatment needed by such individuals.
Demonstrated awareness of available treatment resources
Establish effective therapeutic relationships with clients.
Must have considerable experience with African American clients and underserved populations, preference for bilingual or multilingual.
Must be highly familiar with the Western Addition and/or SE SF. Ensure compliance of all work related activities in a fair, ethical, and consistent manner;
Demonstrated initiative and ability to follow-through on work assignments.
Ability to prioritize work and balance the needs of multiple projects simultaneously.
Flexibility to change responsibilities as the needs of the program change and able to work in stressful conditions.
Detail oriented, an organized thinker and must possess strong problem solving skills.
Must be able to maintain confidentiality of sensitive information.
Strong written and oral communication skills; excellent interpersonal communications skills.
Demonstrated commitment to the Agency mission.
Must be able to work within a multi-disciplinary team, in a multi-cultural/multi-ethnic environment.
Licenses/Certification:
Certification as an Alcohol and Other Drug (AOD) counselor and must meet the current education and experience requirements specified by one of the certifying organizations specified by the California Department of Alcohol and Drug Programs.
Any non-licensed or non-certified AOD candidate must obtain registration within six (6) months from their date of hire with one of following Certifying Agencies: CAADE/CADTP/CCAPP.
Other Requirements:
As a Westside team member you represent Westside Community Services. Other desired characteristics include being sensitive to the needs and committed to the cultural relevancy of services.
PHYSICAL AND VISUAL ACTIVITIES:
Mild to medium to heavy work requiring prolonged or repeated standing, walking, climbing, stooping, kneeling, crouching, lifting, carrying to a maximum of up to 50 lbs.
Physical and visual activities that is commonly associated with the performance of the essential functions of this job. "Commonly associated" is not intended to mean always or only. There may be different experiences that suggest other ways or circumstances where reasonable changes or accommodations are appropriate.
SCHEDULE:
Monday through Friday, 7:00 a.m. -3:30 p.m.; Weekends & Holidays may be required.
Please send resume and salary requirements to hr@westside-health.org
Westside Community Service is an Equal Opportunity Employer. People of color and/or bilingual are Encouraged to Apply. We will consider qualified candidates with criminal histories in a manner consistent with the requirements of the San Francisco Fair Chance Ordinance.
See above
See above
See above