Behavioral Health Consultant (Bilingual Spanish), Othello, WA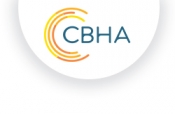 View the Website
Columbia Basin Health Association
Behavioral Health Professional
Othello, WA
August 6, 2019

Behavioral Health Consultant
Overview
Responsible for providing consultative support and assistance to medical providers and other CBHA staff. Provides brief solution focused interventions for patients regarding behavioral health conditions without engaging in extended specialty mental health care.
At Columbia Basin Health Association (CBHA) we never have to wonder whether the work we do is worthwhile. Each day we see victories and successes, big and small, in the lives of people who count on us.
Partner with Columbia Basin Health Association (CBHA) for a rewarding career. Your dream to promote health and wellness, work with passionate people, and feel accomplished for doing important work while earning a reasonable paycheck is possible with us. Be a part of a healthcare movement as you grow your career. The size and culture of the organization provides an opportunity to work closely with leadership, lead initiatives, and see the results of your hard work. You ability to make an impact is limited only by your passion and creativity.
Responsibilities
Works as part of the primary care team, to manage patients with emotional and/or health problems efficiently and effectively
Care Management
Maintain records that document interventions provided in accordance with program requirements and guidelines.
Participate in evaluation and training of peers and support staff. Also, monitor behavioral health program, identify problems related to patient care and make recommendations for improvement.
Other duties as assigned.
Promotes a positive work culture and upholds clinic policies and procedures, including the WE CARE standards of Behavior.
Must uphold confidentiality at all times in regards to CBHA activities, reports, financials, patient health information and other proprietary information specific to CBHA.
Qualifications
Professional and Technical Knowledge:
Possesses an understanding in the application of behavioral health theory, case management interventions and ethical practices of the behavioral health profession.
Requires the equivalent of extensive formal training in providing behavioral health and case management interventions, usually acquired in the completion of a Master's Degree with a major in social work, counseling, or related field.
Licenses and Certification:
Possesses a license to provide behavioral health interventions/counseling.
Possesses a valid driver's license.
Technical Skills:
Ability to prepare basic correspondence and simple reports in Microsoft Word.
Ability to use Microsoft Excel to create tables and simple displays of information.
Ability to create basic presentations in Microsoft PowerPoint.
Ability to enter and manage data into a centralized electronic health records
HOW TO APPLY
QUESTIONS?
Contact us at HumanResources@cbha.org
See above
See above
See above