Supervising Public Health Nurse, Santa Rosa, CA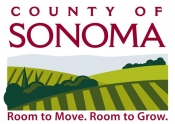 View the Website
County of Sonoma
Nurse
Santa Rosa, CA
August 8, 2019
The County of Sonoma Department of Health Services seeks candidates for a Supervising Public Health Nurse position in the Disease Control Unit.
This is the full supervisory level class in the Public Health Nurse series and is responsibility for providing leadership and direct supervision to Public Health Nurses and/or other professional and support staff in the assigned program. This level requires possession of a California State Public Health Nursing Certificate and three years of public health nursing experience after receipt of Certificate.
About the Position
The Supervising PHN works with the team and the community to assure that diseases are being reported timely and appropriately. The Supervising PHN works closely with management on contracts and budget issues to ensure program compliance and fiscal responsibility, and acts as a liaison with the State and community on issues of reportable and emerging diseases.
Education, Experience Certifications
The ideal candidate will possess a minimum of two years recent supervisory experience working in a health setting with diverse populations, communities, and organizations, focusing on population health and infectious communicable diseases.
For more info. & to apply online, visit www.yourpath2sonomacounty.org or call 707-565-2331. EOE Apply Now.
See above
See above
See above